Sunday, July 22, 2018 - 4:00pm
to
Saturday, July 28, 2018 - 11:00am
Online Registration is now open!
The deadline for Early Registration has been extended to June 25th
Find It Quickly: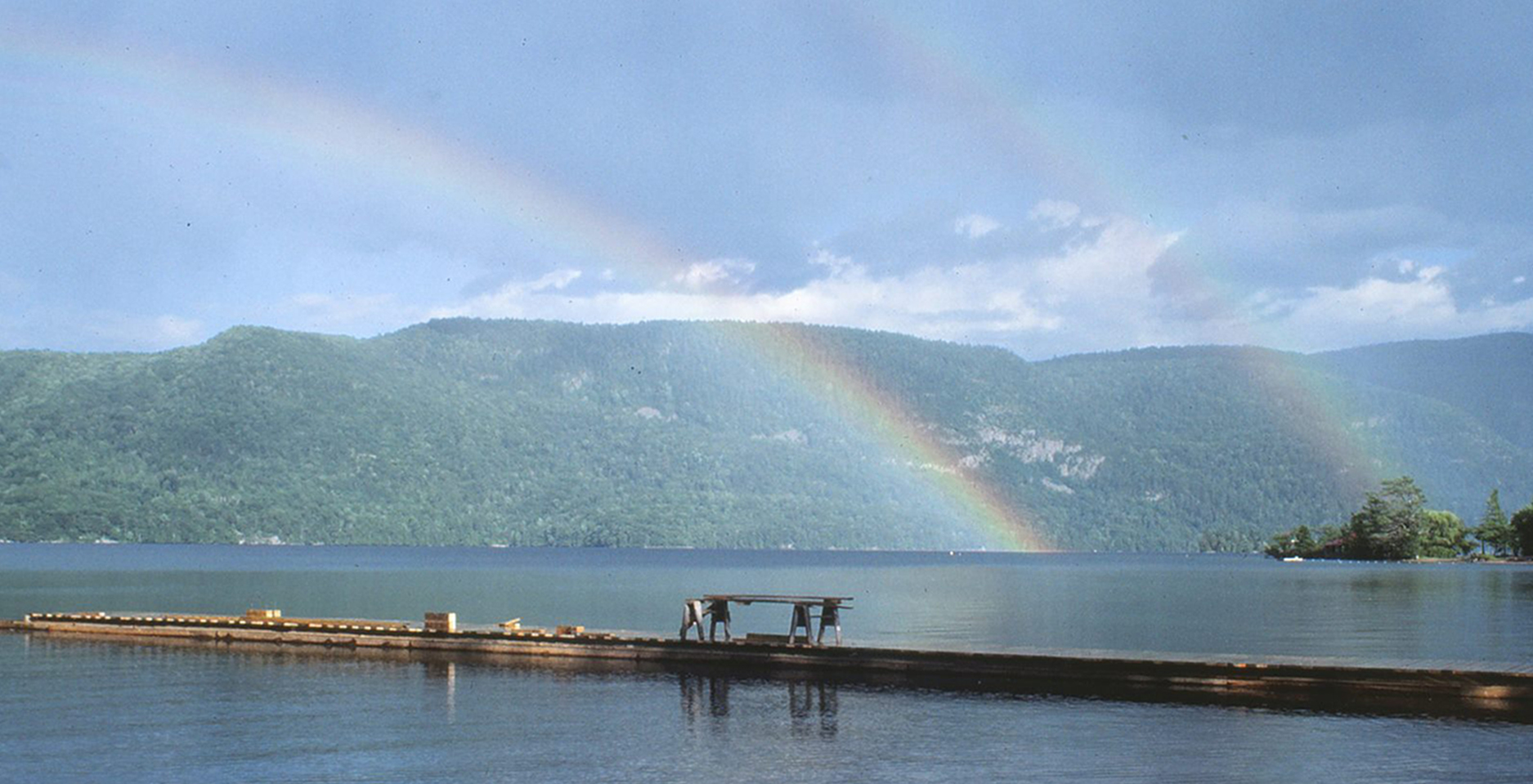 Abbondanza!
What is our abundance?
How do we share it?
The Clerk's Invitation to Summer Sessions 2018
"Abbondanza! What is our abundance? How do we share it?"
We decided on the queries that are this year's Summer Sessions theme in a committee meeting. We were about to move to the next item when someone said "abbondanza!" and it took off from there. It was a time of abundance in Sessions Committee. We tried to think of the word for abundance in all the languages we knew. Of course, we googled it, and we were delighted by the loveliness of the word when written in Arabic. We wondered how hard it would be to learn to sign it. It was an abundance of abundance.
Every time you look at your Week-at-a-Glance at Summer Sessions you will see this abundance of abundance. You may be able to add more. Maybe you can dance, sing or draw it. Our cup overflows; we shall dwell in the house of the Lord for many long days (using Robert Alter's 23rd Psalm translation).
We will be blessed to have long July days together, Friends. Please come to Summer Sessions – for work, for play, for rest and renewal, for worship, and to share our abundance with each other and the world.
Lucinda Antrim
Clerk, NYYM
STEPS TO SUMMER SESSIONS
Read the Summer Sessions section in the May issue of Spark carefully and be sure to read additional important information below.
Decide on your arrival and departure dates.
Choose your housing preferences. Please note that children under the age of 18 must room WITH a parent or be in an adjoining room. This is a change from previous years.
Register, either online at nyym.org or using the form included in Spark.

Note that when you register, you agree to follow all of the NYYM Participant Expectations and Agreements. Find the text below and online.

Register online, or send your registration form to the NYYM office along with your registration fee.
When Silver Bay YMCA (SBY) sends you an acknowledgment of your registration, they will include a request for a 25% room deposit. You must pay that deposit by the date they request to ensure your room is reserved for you.
All JYM registrations must include a completed medical form signed by a parent (and brought to JYM Registration on Sunday or upon arrival at Silver Bay): NYYM Junior Yearly Meeting Medical Form
In addition, parents of children 0-2 are encouraged to complete the Silver Bay Morning Program forms, even if you only use the Morning Program once over the week. Sessions Committee covers the cost of the Morning Program and those costs are smaller when children are pre-registered. Thank you! Be sure to read the Junior Yearly Meeting information for updates on their programming, and find the SBY forms online at nyym.org on the Summer Sessions page.
HELPFUL PEOPLE FOR NYYM SUMMER SESSIONS
All Registration Questions: Helen Garay Toppins, office@nyym.org; 212-673-5750; NYYM Office, 15 Rutherford Pl., New York City NY 10003
Summer Sessions Liaison & Food-Service Coordinator: Martha Gurvich
12-Step Program Coordinator: Roseann Press
Committee Meeting Requests: Helen Garay Toppins
Display Requests: Karen Snare
Financial Assistance: Helen Garay Toppins
General Scheduling & Evaluations: Melanie-Claire Mallison
Golf Cart Coordinator: Angel Ramos
Greetings to Absent Friends: Kate Lawson
Interest Group Coordinators: Martha Gurvich and Helen Garay Toppins
JYM Program Coordinators: Sylke Jackson and Dawn Pozzi
Microphone Runner Coordinator: Ann-Marie Scheidt
Special Needs: Martha Gurvich
Tagless Tag Sale Coordinators: Elise Bacon and Megan Byrtus
The Quaker Update Editor: Sarah Way
Welcome Table Coordinator: Kate Lawson
Whisper Buddies Coordinator: Jillian Smith
Worship Sharing Groups Coordinator: Sunfire Kazmayer
YM Office Assistant: Roseann Press
PARTICIPANT EXPECTATIONS, NYYM AGREEMENTS
We come to Yearly Meeting sessions to create a Blessed Community in which to discern and carry out the work that the Divine leads us to. In order to be fully and authentically present to each other as a faith community, we have agreements that guide our behavior toward each other and towards the whole body, ensuring safety and comfort for all of us, starting with living into our Testimonies of integrity, simplicity, peace, and equality. We have long agreed that our time together will be free of alcohol regardless of the policy of our host facility, and the use of illegal drugs is unwelcome and illegal, no matter where we gather. Those among us who struggle with addictions must find a safe and supportive community among Friends.
By registering for Summer Sessions, Friends are committing to honor these Testimonies and agreements, and we are all, younger and older, expected to abide by them. Parents and guardians are asked to speak with their youngsters about their behavior, and everyone attending Summer Sessions is asked to take the agreements seriously. We'll have a poster stating our agreements on the Inn porch, if you'd like to sign!
Given these agreements and the rules of staying on Silver Bay campus, Friends must restrict their tobacco smoking to those areas designated by Silver Bay (smoking is not allowed in guest rooms), and must refrain from the use of alcohol and illegal substances. If you engage in these activities, you (and possibly your family or guardian) may be asked to leave Summer Sessions.
A vibrant community recognizes that open conflict is a call for growth and moves toward that invitation to change. Members of the Committee on Conflict Transformation (CCT), Circle of Care and Concern (CCC), and the new Community Agreements Response Team (CART) will be available all week to help Friends seeking to address conflict in healthy and constructive ways [PDF description]. The Child Sexual Abuse Investigation Team (AIT) will also be available all week. These entities will be described in detail online. Members of each entity will be introduced at the Sunday Opening Worship and listed in the first Quaker Update available on Sunday. If you witness or hear about something that you are uncomfortable addressing yourself, please seek out a member of CCC, CCT, CART, or AIT as soon as possible. An appropriate person or persons will work with you on your concern. A report may also be made to the community if that is determined to be necessary.
For a more in depth look at CCC and CART, please click here to download a PDF.
1. All attenders are expected to:
If 18 years or older, register yourself and dependents with New York Yearly Meeting by the registration deadline, to facilitate the YM's logistical planning;
Attend the activities of New York Yearly Meeting, including but not limited to Opening Worship, Community Worship in the morning, Worship Sharing, Meetings for Worship with a Concern for Business, committee meetings, JYM events, and Closing Worship;
Wear a Silver Bay name badge as required for all attenders (lost badges incur a $2 replacement charge);
Observe safety precautions, such as swimming only when a life guard is on duty, never swimming or hiking alone;
Honor the NYYM agreements and expectations, keeping in mind also New York State laws regarding the use of illegal drugs and the legal age for drinking alcohol (see the first paragraph of our agreements);
Parent(s), guardians, or sponsors for children under 18 years old assume responsibility for the safety and well-being of that person. Together, adults and youth should commit to a specific bedtime and at least once-daily check ins.
2. Attenders under 18 years old are expected to:
Register with Junior Yearly Meeting in the company of their parent, legal guardian, or sponsor;
NEW! All youth under the age of 18 must room WITH their parent(s), guardian, or sponsor, or be in an adjoining room;
Have a valid medical consent form signed by a parent or guardian (medical forms are available on line or can be mailed to JYM registrants upon request to JYM);
Honor the NYYM agreements and expectations, keeping in mind New York State laws regarding the use of illegal drugs and the legal age of drinking alcohol (see the first paragraph of our agreements);
Wear a Silver Bay name badge as required for all attenders (lost badges incur a $2 replacement charge);
CHANGES TO FINANCIAL ASSISTANCE FOR ATTENDING SUMMER SESSIONS
As in past years, financial assistance is available for the 2018 Summer Sessions via the NYYM Equalization Fund (EQ). For this year, however, we are simplifying the process for requesting assistance by eliminating the requirement for an applicant to first make a request to their monthly meeting. We are doing this to encourage individuals connected to NYYM to attend Summer Sessions. If you are requesting funds we do expect that your registration form will indicate your NYYM connection (monthly meeting member or attender, Powell House attender, etc.)
As in the past, the amount of assistance is limited, and all requests are carefully reviewed. EQ assistance typically provides adults and children with up to $300. It may, however, provide more, depending on your individual or family needs and the funds available. If you have a physical condition that limits your mobility and your access to the lower-priced housing units, please give us that information on your registration form.
If you need funds beyond what the EQ can provide, you are encouraged to ask your monthly, quarterly or other regional meetings and/or your NYYM committee since many have funds available for this purpose. If you receive funds from these sources, we ask that you indicate the amounts and sources on your registration form. (Please note: JYM volunteers and others who receive substantial assistance from a committee or another source cannot also ask for Equalization Funds.)
A REQUEST TO ASSIST THOSE WHO NEED ASSISTANCE!
For those Friends who are not in need of financial assistance we ask that you consider adding or increasing your donation to the EQ fund. We hope that we will receive more requests and will therefore need more funds. You may specify your donation on the registration form and any amount will be recognized as a tax-deductible donation to NYYM.
ACCOMMODATIONS
Staying on Campus
Room Reservations at Silver Bay YMCA
The Yearly Meeting office will send your reservation forms to Silver Bay YMCA, which will acknowledge your room reservation and request a nonrefundable room deposit of 25 percent per person, to be applied to your final bill. Do not send room deposits to the NYYM office. The balance of the Silver Bay charges must be paid at the SB desk before you leave. Silver Bay cannot guarantee housing or food for those who do not preregister and pay their room deposit by Silver Bay's deadline.
Preference for rooms is given to those who stay for the entire week. Rooms are assigned in the order in which requests are received. We advise that you register early. Please review the Room and Board Rates here to decide your preferred options.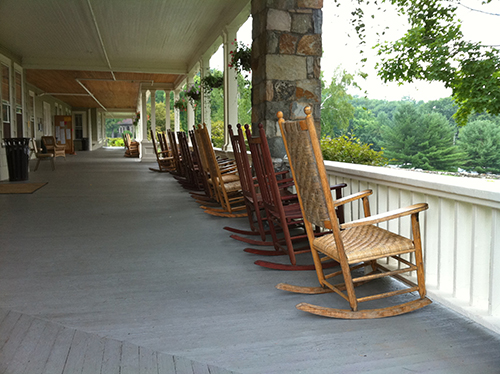 All rooms are typically rated for double occupancy. Beds for children may be added to some of the larger rooms. If you require a single room, you may want to consider off-campus accommodations. The actual beds are twin-size. A few double-size beds are available in the Inn, Bayview, and Trinity. If you would like a double-size bed, please indicate that on your registration form.
Depending on when you register, no rooms may be available at your requested price, so you may be assigned to a room at a higher price. You will receive prior notice if this is necessary. Room reservations will not be held after 6:00 pm on the day of your expected arrival unless the room is completely prepaid or you call Silver Bay to notify them of your late arrival. If you need to cancel, call Silver Bay (518-543-8833, ext. 350) so your room can be reassigned.
Silver Bay room check-in begins at 4:00 pm on Sunday, July 22. Checkout time is 11:00 am daily, with the conference ending on Saturday, July 28. Luggage can be left in designated areas after checking out. Those not out of their rooms by 11:00 am will be charged for an extra day. No refunds are issued for early departures, unless arrangements are made prior to check-in.
All rates are per person (double occupancy) and include a 5% gratuity. The half-conference rate is for those attending from Sunday, July 22, to Wednesday, July 25, or Wednesday, July 25, to Saturday, July 28. The extra day rates are for those who wish to arrive early on Saturday, July 21. PLEASE NOTE, for early arrivals, Silver Bay cannot guarantee that you will be assigned to the same room on the extra day.
NEW REQUIREMENT on ROOM ASSIGNMENTS for YOUTH. As of 2018, Silver Bay requires that anyone under 18 must be in the same room as a parent or guardian. For large families, two adjoining rooms, ideally with a parent in each room, will suffice.
Clustering is still available for adult family members, or others who wish to do so. You must request clustering when you register for Summer Sessions at Silver Bay, and if feasible, send in the clustering registration forms together.
No one should go to Silver Bay YMCA without an advance registration with New York Yearly Meeting and assurance from Silver Bay that there is room for you.
ALERT to Guests Needing a Roommate
Silver Bay YMCA will make every effort to find you a roommate, but cannot guarantee to find one. Guests will be less likely to incur a single-room rate if they make their own contact for rooming together. Silver Bay will inform registrants one week prior to arrival if they are unable to find a roommate. All guests are responsible to make full payment for the period for which they register regardless of their actual length of stay; thus a remaining roommate would not be financially responsible for the early, unplanned departure of another roommate (since there is no refund for early departure). A guest who has no roommate registered will be charged for the single rate. To be sure there are no misunderstandings, it is best for roommates to register at the same time, noting they are roommates on the registration form, and check in together at Silver Bay when they arrive.
CAMPING and STAYING OFF CAMPUS
Lean-to and Tent Camping on Silver Bay Campus
Are you a camper or camping family? Silver Bay YMCA specifically reserves for NYYM use their lean-tos and tent platforms. Friends experienced in woodland camping may wish to consider the Silver Bay YMCA Adirondack-style lean-tos on Ryan's Ridge, a 15-minute hike up Woodside Trail on the west side of Route 9. There are two sturdy lean-tos, picnic tables, and a privy. There is no water at the site, but campers may use the bathrooms and showers in the basement of Fisher Gymnasium. Each lean-to accommodates four or five people. Rental for each person is $28 per night, which includes the daily off-campus day membership and allows campers to use all of the other Silver Bay facilities. Meals must be purchased separately.
Closer to campus are two raised wooden tent platforms on a knoll behind the gym. Each platform is 20 by 20 feet, large enough for a family tent or two smaller ones. The rental rate is also $28 per person, per night, which again, includes the daily off-campus day membership and allows campers to use all of the other Silver Bay facilities. Bathrooms with showers are available in the nearby gym basement.
Smoking is not permitted in either Silver Bay camping area. Please respect the camping community by being courteous with shared spaces and observing quiet time.
Off-Campus Camping, Commuting, and Day Registrants
Rogers Rock State Park, north on Route 9 near Ticonderoga, is familiar to many Summer Sessions campers from past years. Use www.reserveamerica.com or call 800-456-2267 for information and reservations. Previous campers suggest asking for sites 226 – 236, and reserve early. Brookwood RV Resort is also a possibility -- http://www.brookwoodrvresort.com/
Friends camping, commuting or taking rooms off-campus are asked to give their addresses for the week on the NYYM registration form. Otherwise, please supply this information when registering at Silver Bay when you arrive. Reminder! Name badges are required for all attenders. Lost badges incur a $2 replacement charge.
People staying on campus pay for the use of facilities through their lodging costs; those living off-campus and daily commuters pay for the use of the facilities through a day-use fee, paid when checking in at Silver Bay when you arrive. This fee allows use of the facilities, including the swimming areas, gym, art center, and boathouse.
(Please note that these fees are on top of the NYYM registration fee.)
Day-Use Fees for Use of Facilities for Off-Campus and Day Guests
Per Day:
$26 per adult
$19 per youth* (6-17)
$43 per family
Per Week:
$148 per adult
$105 per youth* (6-17)
$255 per family
(* Children five and under pay no day-use fee, when accompanied by a paying adult guest. "Family" is defined as members who share a household and live together as a family unit.)
Silver Bay Meals for All CAMPING and OFF CAMPUS Guests
Meal tickets for the Silver Bay dining room can be purchased at the Inn front desk in advance of desired meals. A name badge must be worn and a meal ticket presented at the dining room. The cost per meal is:
$14 breakfast
$14 lunch
$19 dinner
Youth, ages 6-12, are half the adult meal rate. Youth 13 and up pay the adult meal rate. Children five and under eat for no charge when accompanied by a paying adult.
If you intend to buy meal tickets when you arrive at Silver Bay, please indicate this on your registration form.
NYYM SUMMER SESSIONS REGISTRATION FEES
2018 NYYM
FEE CHART

ON TIME,
June 25

LATE,
June 26-July 20

AT SESSIONS,
July 21-28

ADULTS (36-)

$60.00

$90.00

$100.00

YOUNG ADULTS (18-35)

$52.00

$82.00

$92.00

JYM YOUTH (5-17)

$40.00

$55.00

$60.00

FAMILY GROUP A
(All in one room)

$97.00

$127.00

$137.00

FAMILY GROUP B
(Family members in 2 rooms)

$120.00

$150.00

$160.00

PER DAY FEE

$25.00

$30.00

$35.00
How to Register
REMINDER - Please review the Room and Board Chart! The registration form asks for your first and second choices for housing accommodations.
Register Onine - Credit card or e-Check only
Pay By Check
First, Download your Registration Form(s). You can fill these out electronically, or print them to fill them by hand.
Email your completed Registration Form(s) to office@nyym.org
or
Mail your completed Registration Form(s) to: New York Yearly Meeting
15 Rutherford Place
New York, NY 10003
ALL CHECKS should be made out to New York Yearly Meeting, and mailed to:
New York Yearly Meeting
15 Rutherford Place
New York, NY 10003
DISABILITY CONCERNS AT SILVER BAY
Friends who indicate special needs on their registration form will receive a form from the NYYM office requesting specific information on your disability. This information is only shared with Silver Bay as needed to find appropriate accommodation. There will also be opportunities for Friends to be special-needs volunteers. Recommend your family and friends! A checkbox for volunteers is on the registration form – we especially need golf cart drivers (see more information on golf carts in this Spark and online).
Housing. Five mobility-accessible sleeping rooms, with bathrooms, are reserved in the Inn for those using wheelchairs (and their roommates). Other more accessible rooms in the Inn may be reserved by people who, for any reason, find it physically difficult to room elsewhere. These rooms will be held only until July 1 and then will be released for general availability. If you have a disability or illness that makes it hard for you to climb hills or steps, please make sure that you sign up early and request one of the accessible rooms. Financial assistance is available from the Equalization Fund. Friends who are unable to transfer themselves to and from wheelchair/bed, etc., and require special assistance with dressing, bathing, or other personal needs must arrange this assistance on their own and the person assisting them must stay in their room. The caregiver must be in attendance for the length of the stay of the person they are helping. Silver Bay will offer the caregiver the NYYM room rate whether or not they are associated with NYYM.
Worship and Meetings. The people who set up the worship-sharing groups and committee meetings need to know if you have hearing or physical problems so that note takers can be provided or accessible locations allocated. Please indicate on your registration form if you require such assistance.
FOOD SERVICE AT SILVER BAY
Friends, please remember: you must be wearing your name badge to enter the dining hall. Lost badges incur a $2 replacement charge.
Meals begin with dinner on Sunday evening and conclude with breakfast on Saturday. If you plan to arrive at Silver Bay early enough to have lunch on Sunday, you must make arrangements with Silver Bay YMCA in advance to purchase this meal; it is not part of the conference package. Likewise, if you intend to stay through Saturday lunch, you must arrange and pay for Saturday lunch at the Front Desk by the Thursday of the conference.
If you are a vegetarian, please indicate this on your registration form. Please see the NYYM website for additional information regarding special diets, special food storage and dining hall hours of operations.
Silver Bay YMCA will provide standard and vegetarian menu choices for each meal. Vegetarian meals include eggs, milk, and cheese, but no meat or fish. Silver Bay cannot accommodate "specialty" diets. Lunch and dinner both have a full salad bar. For those with other special dietary needs, we recommend that you bring your own food. Cooking facilities for those with special dietary needs (though not for campers) will be available in Paine Hall—1st floor off of the rotunda. The Silver Bay cooks will not add salt to either the regular food or the vegetarian food. Salt shakers will be available on the tables.
The dining hall opens fifteen minutes each day before the stated meal times. This is to help ease the way for families with small children and Friends who are physically challenged, along with their helpers, in the hope these Friends will have the time and space to get their meals and settle in before the larger group steps into the line. Please allow these Friends to go to the front of the line at all meal times and remind them to feel comfortable stepping up. We also encourage all of the community to lend a hand to anyone who might seem overwhelmed and in need of help carrying plates, bowls, etc., getting drinks, or navigating the busy dining hall. Mealtimes can be stressful for the youngest among us, our physically challenged friends, and their families and helpers. Your kindness will be deeply appreciated.
The Food Service Coordinator is Martha Gurvich.
SIDE BAR ON SILVER BAY YMCA!
The Silver Bay YMCA will become a larger, year-round facility under a $13 million expansion plan that includes the Spring 2018 completion of construction of a two-story, 42,000-square-foot building to replace the current dining hall. The center will be attached to the facility's 114-year-old inn, and in addition to a dining room, kitchen, and 22 guest rooms with private baths, the center will include conference and meeting space for up to 250 people. Silver Bay YMCA was founded in 1902 on a 700-acre campus with a mile of shoreline on Lake George. It employs 45 full-time staff members with a seasonal staff of 200, and that number will increase after the new addition is completed. The camp is on the National Register of Historic Places with the U.S. Department of the Interior.
TRAVEL
Driving Times; Silver Bay YMCA is approximately 90 minutes north of Albany; 4-5 hours north of New York City; 6-7 hours north east of Buffalo. For more explicit or alternate directions, contact Silver Bay YMCA.
Silver Bay YMCA, 87 Silver Bay Rd, Silver Bay, NY 12874, is on the west side of Lake George about 90 miles north of Albany. Take the Adirondack Northway (RT 87) to Exit 24 (Bolton Landing)*. Drive east five miles to the road's end at Route 9N. Turn left and drive north approximately 13 miles to Silver Bay. Look for SILVER BAY ASSOCIATION with the YMCA logo sign on the right, two miles past Sabbath Day Point. Turn right onto Silver Bay Road and drive onto the campus. Register at the Silver Bay Inn.
The Inn is located on the circular drive just north of the tennis courts. Registration is on the first floor on the South side of the porch. Angle park in the Inn circle while you are checking in. You will be given directions where to unload and park your vehicle.
*Note that there is also an Exit 24 on the NYS Thruway you should follow if you are driving from New York City. Immediately after the toll booth at Exit 24, follow signs for Montreal/RT 87N/The Adirondack Northway.
From: Nearby Locations (cost per car)
Adirondack Cab Co. (Ticonderoga) 518-585-2222
Ticonderoga Train Station $30.00
Lake George Village $50.00
Ticonderoga $30.00
Glens Falls $60.00
Plattsburgh $75.00
Burlington, Vermont $100.00
From: Albany Airport or Albany Bus Terminal
Adirondack Cab Co. 518-585-2222 $150.00
Number of passengers 1 to 3, up to 6
Today's Limousine 518-452-4242 $195.00+tax+gratuity (one way)
Number of passengers 1 to 3
Amtrak
Look on Amtrak's website, https://www.amtrak.com/ or call for reservations, 1-800-872-7245.
Note: Friends using public transportation who are interested in traveling together, should contact Helen Garay Toppins at office@nyym.org.
ON YOUR WAY TO SILVER BAY
Powell House, NYYM's Conference & Retreat Center, says – Heading up to New York Yearly Meeting Summer Sessions at Silver Bay? Want to stop on Saturday and take a break on the journey, where you can swim, nap, EAT, rest, hike, and so much more? We've got the place for you!! We'll be ready to serve lunch at 12:30 p.m., so come any time before then. Next, do what you want to relax before an ample supper. After dinner, maybe we'll sing together or have a bonfire in the evening ... Breakfast on Sunday will conclude the time at Powell House; launching all off to stop at any number of places for worship and lunch as you head north. Rates: $200 for families, $100 for singles/campers/commuters.
Adirondack Friends Meeting is about one hour south of Silver Bay in South Glens Falls. They extend an invitation to Friends to visit meeting for worship on Sunday, July 22—a wonderful way to extend your knowledge of NYYM Friends and add a worshipful break to your journey. Worship is programmed and begins at 10:30 a.m.; refreshments and sharing follow. The meeting is at 27 Saratoga Ave., South Glens Falls, NY 12803. For more info, contact Lucy Price.
AGENDA ITEMS
If you have items for the NYYM business agenda, please contact the appropriate coordinating committee clerk: John Cooley, General Services; Lu Harper, Ministry; Mary Eagleson, Witness; or Lucinda Antrim, clerk of NYYM, clerk@nyym.org; or the NYYM office, office@nyym.org. Contact information for the coordinating committee clerks is in the Yearbook, which should be available at your meeting.
NYYM COMMITTEE WORK AND DISPLAY SPACE AT SUMMER SESSIONS
Summer Sessions is a wonderful time for anyone connected to a NYYM committee to gather do their work and share information with the YM via several avenues — inviting folks to their committee meetings, reporting during Meeting for Business, and offering materials at a display space, to name a few. Information will be emailed to all NYYM committee clerks regarding committee meeting needs. To reserve display space, please download the form and email the completed form to Karen Snare (you can find her contact information in the Yearbook, or by calling the NYYM office at (212) 673 - 5750.
A SILENT AUCTION AT SUMMER SESSIONS
This Summer at Silver Bay, The Witness Coordinating Committee is expanding the Tagless Tag Sale to include a silent auction. Diane Keefe and Sunfire Kazmayer will be organizing it. Many Friends have treasures that they would like to see sold at Silver Bay to benefit the Sharing Fund and Powell House but feel that we will not realize anywhere near their worth using the current sale. If you would like to donate something to a silent auction that will have a minimum bid of at least $30, please send a .jpg photo of it by email, along with your pledge to donate it, to Sunfire - including your minimum bid and your phone number in your email. If no minimum bid is received the item will be returned to you. You may also include services you could offer during the year - possibly hosting a meal in your home or providing some professional service or a week's or weekend's use of vacation property that you own. For the services the minimum bid may be as low as $10. Sunfire is happy to chat if you want to discuss your donation, and you can find his contact information in the NYYM Yearbook or by calling the office at (212) 673 - 5750.
YOUTH PROGRAM: JUNIOR YEARLY MEETING
Welcome young Friends and parents/guardians to Junior Yearly Meeting (JYM) 2018!
Here are some basic things for everyone to remember:
Junior Yearly Meeting (JYM) is a very special time for our youngest Friends. Most of the volunteer staff are very experienced working with the program and many are seasoned Friends. Planning for the program is done on a weekend at Powell House and activities are designed to provide five days of fun and fellowship. We see JYM as a time for young people to experience a community based on Friends testimonies and practices. Age appropriate 'Quaker content' will be part of the program, and each group will spend some time in quiet worship or worship sharing every day.
When you arrive at Silver Bay YMCA, you must check in with Silver Bay to get room assignments, and then proceed to the JYM registration area in Gullen Lounge in the Inn. JYM registration will be open from 4:00 to 6:00 p.m. and 8:00 - 9:00 p.m. on Sunday evening. Those registering Monday morning or later should go to the JYM table in Gullen Lounge after 9:00 a.m. Please bring your child's completed medical form, parental consent forms, and a record of any allergies. If you are sponsoring a JYM youth, you will need a medical form signed BY THE YOUTH'S PARENT in order to register. (See the list below of JYM forms found online.)
Where does my child go? Each JYM group is based on the grade the young Friend will be entering in the fall, from 1st to 12th. Each group meets in the same space every day. These spaces will be posted at JYM Registration.
New group for 3-6 year olds. This year, JYM will offer a full morning program for kindergarten and pre-kindergarten aged children. This group will meet during the regular JYM hours, from rise of community worship to 12:15 p.m. Parents are welcome to participate in this group as they are led. Children who are not potty trained are welcome to be a part of this group.
For children under 3 years old, Silver Bay offers childcare Monday through Friday mornings from 8:30 to 11:45 a.m., which is supplemented by a JYM volunteer. See the Silver Bay Camp Info Packet (https://silverbay.org/forms/) for more information on the SB program. We usually ask parents to sign up to help cover the time between 11:45 a.m. and 12:15 p.m., so parents whose children are in that care can take turns attending Meeting for Business. This will be coordinated by the JYM volunteer. The Yearly Meeting will cover the fee to Silver Bay for Camp, but in order for NYYM to do so, parents MUST submit the Silver Bay Enrollment Form watermarked with NYYM (see link below) in order for Silver Bay to bill NYYM. If you do not use this form, you will be expected to pay Silver Bay directly for childcare, including a late fee that SB will impose if you wait until you arrive to register your child. Donations to offset this cost are appreciated from any Friend, parent or not, who wishes to contribute. You must also complete a JYM medical form for JYM registration. This will enable your child to participate in PM childcare and other JYM sponsored events.
When does JYM meet? Every morning, the entire Yearly Meeting community will meet in the auditorium for Community Worship from 8:45 to 9:15 a.m. The young Friends will then leave the auditorium with their JYM group and be in their program until 12:15 p.m. Please make sure that your child gets enough rest every night to be able to participate effectively in his/her JYM group each morning. If your child will not be attending group on a given day, please notify the group leaders or the JYM Coordinators. Children younger than those entering 5th grade cannot be dismissed from JYM until a designated adult picks them up. Parents and guardians, please let the group leaders know in advance if you wish them to release your child to someone other than yourself.
Morning worship sharing for teens. Young Friends entering 10th to 12th grade are expected at their group after morning community worship. The Senior High group will start with worship sharing at the Boathouse. Young Friends who wish to be part of an adult worship group may do so and will come to the Boathouse at rise of that worship group.
Afternoon and evening childcare. JYM provides cooperative childcare for children up through the age of 10, with JYM volunteers and JYM parents, every day during committee meeting times and most evening session times. These times will be posted at JYM Registration and in the weekly Program. In order to help ensure that our children (and JYM staff) get enough sleep, evening childcare ends at 9 p.m, regardless of the committee or meeting schedule. Please note: If childcare is required after 9 PM or outside of PM childcare hours, please contact Silver Bay to arrange for childcare services at an hourly rate that will be charged to the parents/guardians. All the PM Childcare sessions rely on volunteer help and all parents who bring children to PM Childcare are expected to give an hour to the program. There must be one adult for every four children. Two volunteers from JYM will supervise each session. You can sign up to help during JYM registration, at the JYM table in Gullen Lounge, or at any time with the JYM PM Childcare volunteers in Morse Hall. We thank you in advance for helping to provide care for all of the children in our community.
How do I know where my child is during the day? During official JYM sessions, they should be with their JYM groups. At registration you and your child will receive a 'week at a glance' for the group. If your child's group will leave their regular space on a given day for a special event, you will be informed, and/or a notice will be posted on the door of the regular meeting place. Any person under 18 not attending an age-appropriate JYM group must be accompanied by a parent, guardian, or parentally designated adult companion during JYM session times. Parents/guardians/sponsors are responsible for JYM'ers whenever they are not with their JYM group or JYM childcare. We suggest that you have a regular check-in time and location for the young Friend(s) and the parent/guardian/sponsor to connect with each other each day.
Which group will my child be assigned to? The JYM groups (1st grade through high school) are organized by the grade the young person will enter in the fall. This is set up in an effort to build on the strengths and needs of our children. Experience has shown us that placing children in groups with those years older or younger than they are does not work well for community building. Although it is tempting to ask that siblings who are assigned to different groups be placed together, we have found that this is usually a hindrance to both the children and the JYM group.
Can the JYM volunteers provide for my child with special needs? We welcome and are enriched by the participation of all children in our community. If your child will attend JYM and needs a very high level of individual attention because of a physical or developmental need, please plan to participate with them in the program. JYM volunteer staff do not have the special training needed to provide for all special needs, and our ratios do not lend themselves to such individualized attention. Please contact the JYM Coordinators if you have questions about your child's participation.
Can my child go to Silver Bay without me? If your child is under 18, he/she may attend Silver Bay with an adult sponsor, and they must room together. The sponsor should be designated by the parent or legal guardian on the completed medical form, and must be at least 10 years older than the young Friend they are sponsoring. The sponsor and the child should know each other reasonably well. When you register your child to attend Yearly Meeting you will need to indicate who their sponsor is, send your child's registration in with that person's. You will need to send a SIGNED, completed medical information form with your child, to be turned in at JYM registration.
NEW REGULATIONS on ROOM ASSIGNMENTS for YOUTH. As of 2018, Silver Bay now requires that anyone under 18 must be in the same room as a parent or guardian. For large families, two adjoining rooms, ideally with a parent in each room, will suffice.
What do I need to bring? If you register with enough lead time, JYM volunteers working with your group will send you a letter explaining what you will be doing in your group and listing certain things they think you may want to bring with you. We suggest that everybody bring along a beach towel, bathing suit, sunscreen, sturdy shoes, and rain gear. The weather at Silver Bay is unpredictable and can be quite cool. Be prepared for this by packing some warmer clothing (for example, long pants, sweatshirts, windbreaker).
Snacks. All families are asked to bring a can/bottle of juice and healthy non-sugary snack or popcorn for our JYM groups to share during snack time. These contributions can be brought to the JYM registration area or to the JYM table in Gullen Lounge.
About cell phones and electronic devices. We come to Yearly Meeting to create a Blessed Community. This requires that we be present to each other. With this in mind, the JYM Committee has agreed that cell phones and other electronic devices will not be used during JYM program. JYM'ers are advised to leave their devices safely in their rooms. If you bring one to group, you will be asked to put it in a basket during group time. JYM adult volunteers are able to communicate with others outside their group as necessary.
To whom do I talk if I have any questions? The JYM Coordinators, Sylke Jackson and Dawn Pozzi, are available to answer questions about JYM during our week at Silver Bay. Except during Community Worship times, one of the Coordinators will be available Monday through Friday, from 9:15 a.m. to 12:15 p.m., at the JYM table in Gullen Lounge. You can also go to the clerk of JYM Committee, Susan Stillman, or the NYYM conference office in the Inn. If you cannot find us and want to leave a note, there is a message board in the Inn for that purpose.
Resource People Needed for JYM! If you have a special gift and a leading to share that with the young Friends, please contact the JYM Coordinators before June 10 so we can include that information at our Planning weekend.
Adult Presences Needed! Afternoon and evening childcare programs offered by Junior Yearly Meeting are always happy to have additional Friendly adults. You can sign up to help during JYM registration, the JYM table in Gullen Lounge, or at any time with the JYM PM Childcare volunteers. We thank you in advance for helping to provide care for all of the children in our community. If you are interested in serving the Yearly Meeting as a JYM volunteer in future years, please speak with Sylke Jackson or Dawn Pozzi, JYM Coordinators.
PARENT MEETING ON SUNDAY, JULY 22ND, 8:00 P.M.
JYM will be hosting a discussion for parents of Junior and Senior High students on Sunday night at Silver Bay to discuss what type of behavior we as a parent community would like to encourage and uphold during our week together. Topics will include: Whisper Buddies, Silver Bay's policy regarding alcohol, and our response as parents to community agreements. Parents of Junior High students are asked to meet in Munn; parents of Senior High students are asked to meet in Field Memorial.
JYM ONLINE FORMS:
PLENARY SPEAKER, JACQUELINE STILLWELL (MONADNOCK, NEYM)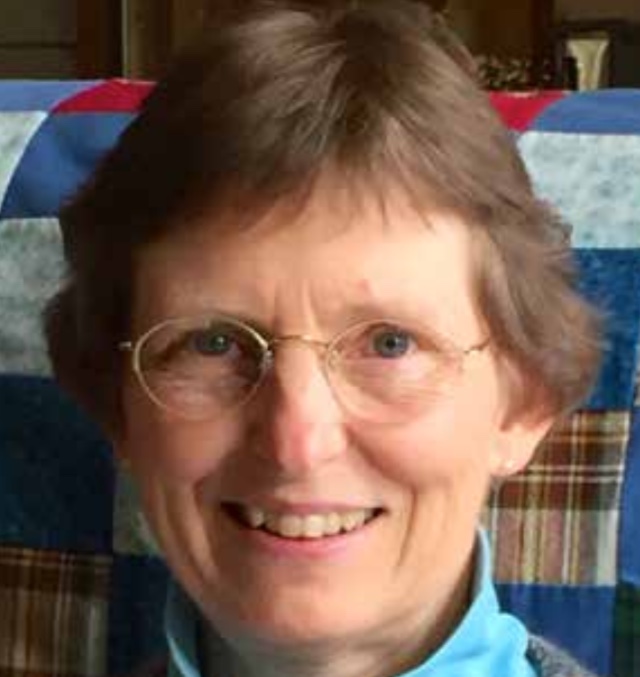 Jacqueline Stillwell, General Secretary of Right Sharing of World Resources, shares the abundance of God's love by working for equity through partnerships around the world.
Jackie grew up in Reading Meeting, PA. She has a B.A from Friends World College and an M.S. in Organization/Management from Antioch New England. Jackie has lived abroad in England, Norway and spent nearly a decade in Guatemala, three years of which were serving in the Peace Corps. She has also led five trips to Cuba to visit NEYM's sister Yearly Meeting. For 22 years Jackie served as Head of The Meeting School, an experiment in education and simple living in Quaker community. At The Meeting School, Jackie experienced the joys and challenges of faithful living with integrity and embracing conflict as opportunity for transformation. She has traveled widely among Friends with FWCC, FGC, and FUM, serving as an elder and workshop facilitator (Friends decision-making, clerking, Friends organizational governance, Power of Enough) at monthly, quarterly, yearly meetings and Friends schools. Jackie strives to understand how our social, cultural and class experiences influence our perspectives on need and want.
Sharing God's Abundant Love: Expect Grace, Miracles and Transformation
While serving as the clerk of New England Yearly Meeting, Jackie labored with the community as they faithfully discerned a "Pay As Led" system for financing Annual Sessions. How can a community resist the fears of scarcity instilled by society and instead trust their collective power to provide for one another? How can sharing your gifts change your life and that of our sisters and brothers? Jackie brings the message that we can choose to find our power of enough through faithful listening, resisting the status quo and accepting God's grace. Having enough does not mean having it all, it does mean having what is needed to do God's work. She invites us to know God's abundant love, share the gifts given to us, and trust that God will provide for our needs. This is an invitation to be fearlessness in taking risks, making mistakes and becoming successful in the pursuit of Truth. As the General Secretary of Right Sharing of World Resources, Jackie has seen first-hand the ways in which sharing one's abundance has a transformative effect for individuals and communities across the world. In her work, Jackie encourages everyone to find the balance of what is "enough" and to release the rest. Through recognizing that we all belong to one another and believing in the abundance of God, we can manifest a world in which we are all embraced lovingly and provided for.
Shelley Tanenbaum, General Secretary for Quaker Earthcare Witness (QEW)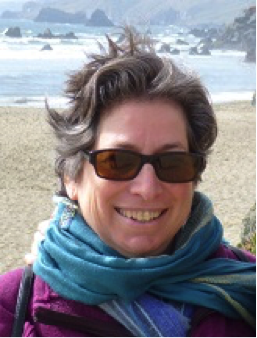 Shelley will be spending the week with at Silver Bay. Shelley combines her lifelong love of nature with many years of environmental advocacy and research. She has served as staff and a board member of QEW, Quaker Institute for the Future, Earthlight Magazine and many other non-profit organizations. She is an environmental scientist with a focus on air quality. Shelley lives in the San Francisco area and is a member of Strawberry Creek Monthly Meeting.
Shelley combines her lifelong love of nature with many years of environmental advocacy and research. She has served as staff and a board member of QEW, Quaker Institute for the Future, Earthlight Magazine and many other non-profit organizations. She is an environmental scientist with a focus on air quality. Shelley lives in the San Francisco area and is a member of Strawberry Creek Monthly Meeting. Quaker Earthcare Witness (QEW) is a network of the Religious Society of Friends (Quakers) in North America and other like-minded people who are taking spirit-led action to address ecological and social crises from a spiritual perspective, emphasizing Quaker process and testimonies, including continuing revelation.
QEW has grown over the last 25 years out of a deepening sense of spiritual connection with the natural world. Out of this has come an urgency to work on climate and related issues.
Oliver Waterhouse, Assistant Head of Ministry & Outreach for Britain Yearly Meeting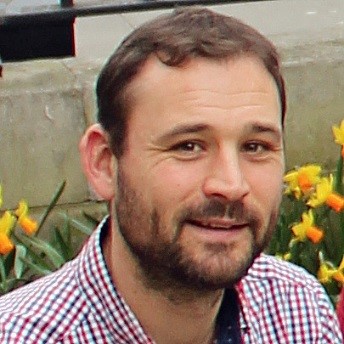 Oliver will be with us all week and we hope that Friends, Monthly Meetings, and Yearly Meeting Committees will take good use of the opportunity to meet him, share a meal, and learn new perspectives on familiar issues. In the course of his work, Oliver is involved directly in the following areas:
Eldership and oversight (ministry and council) support for Quaker meetings
Conflict in meetings
Mental health in meetings
End of life issues
Employment (and supporting meetings with employing people)
He also can share current leadings in Britain Yearly Meeting on areas of:
Safeguarding (child protection)
Book of discipline revision
Church governance, including initiatives for alternative paths to membership in the Yearly Meeting
BIBLE STUDY AT SUMMER SESSIONS
Rebecca Schillenback is a member of Poplar Ridge Monthly meeting. She is blessed to live in the green hills and dales of the southern Fingerlakes with her wonderful husband George, her two sons Cyrus, 10, and Cazimer, 7, their cats Tip and Scotch, a flock of laying hens, a huge garden, and thousands of honey bees. She has loved bringing messages to Poplar Ridge, as well as crafting and officiating funeral and wedding ceremonies for a wide variety of people from many faith traditions. She graduates in May from Colgate Rochester Crozer Divinity School with a Masters in Divinity and a leading to pursue a vocation in hospice chaplaincy.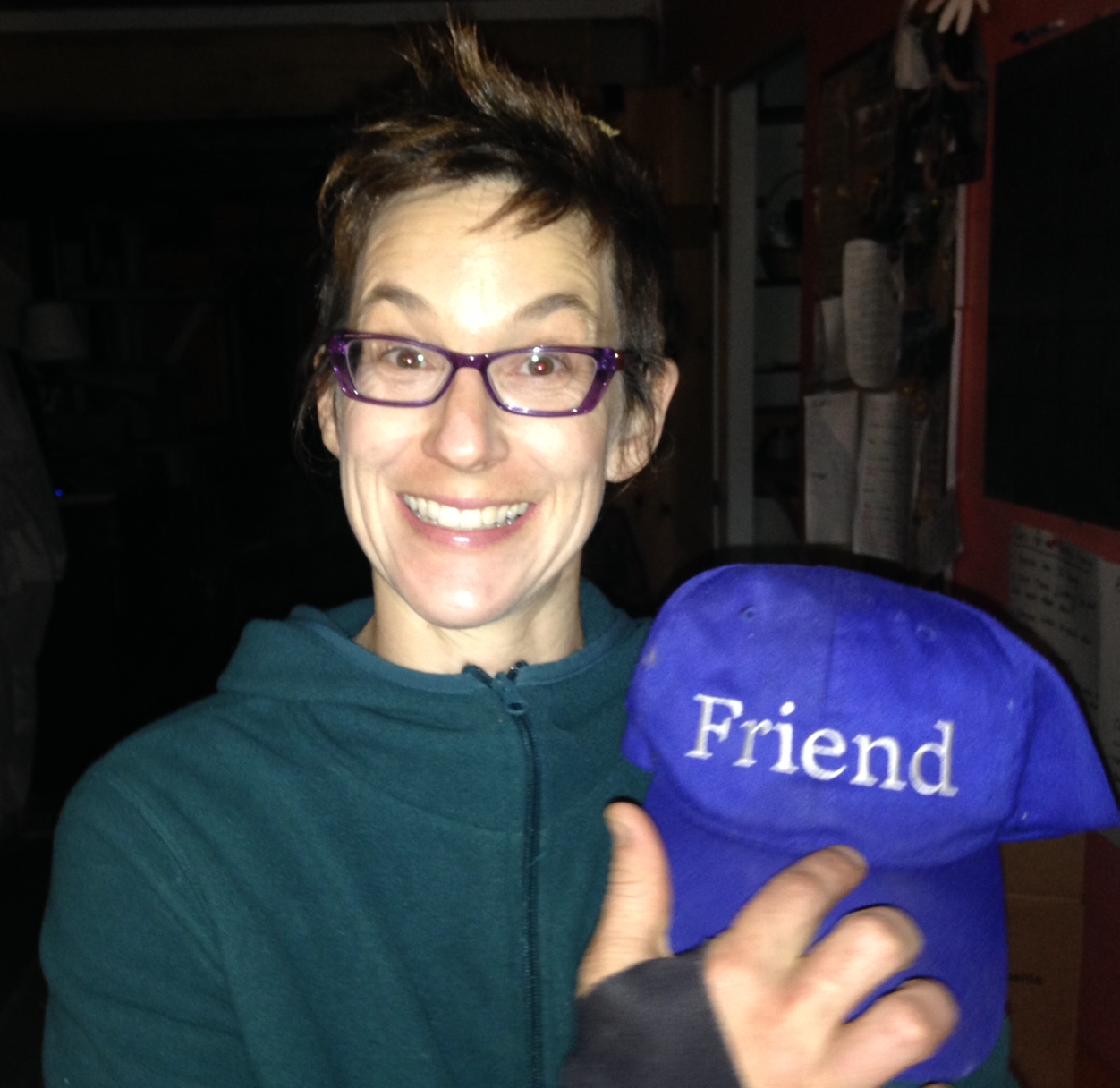 The late New Testament scholar Marcus Borg once wrote, "I think being a Christian is about a relationship with God as pointed to by the Bible and Jesus. But I don't think it's about 'believing in the Bible;' it's about seeing the Bible as a lens through which we see God, and entering into a relationship with the God whom we see through the Bible. I don't even think it's about 'believing' in Jesus -- rather, it's about a relationship with the God to whom Jesus points us. Believing is overrated. You can believe all the right things and still be untransformed, still be in bondage, still be miserable. Faith as belief is quite impotent. But faith as a relationship with God is transforming." We'll approach our study of scripture this year at Summer Sessions through this kind of lens: with a willingness to hear the Word as one that calls us both to relationship and to transformation.
Informed by our queries for this year's gathering -- "What is our abundance? How do we share it?" -- we'll begin with the First Testament and Psalm 23, a famous hymn whose words, 'My cup overflows,' invoke a sense of holy abundance. We'll ask after the prophetic Hebraic tradition's care for those on the losing side of socio-politico-religious systems of power, and its understandings of what abundance and wealth are for. We'll move then to the overflowing cups of the Wedding at Cana, in the mystical-metaphorical Gospel of John, and the resounding biblical critique of acquisitionalism and private hoarding found throughout scripture, and in the ministry of Jesus of Nazareth, radical rabble-rousing rabbi. In a time when the Gospel of Accumulation -- the Prosperity Gospel -- frames wealth as one-dimensional materialism, we will ponder, with our spiritual ancestors, what true abundance entails, and what it asks of us.
WHISPER BUDDIES
Whisper Buddies is a moment to get to know some friends and ask all sorts of questions about how Quakers conduct MfWwaCfB (Meetings for Worship with a Concern for Business). If you are growing up Quaker, seeking a spiritual path, or joining the Religious Society of Friends or if you have years of experience among Friends, you are all encouraged to attend the meet and greet of Whisper Buddies.
Whisper Buddies is about forming spiritual friendships where those who want to learn about Quaker process get to learn and those who feel they have experience get to share while continuing to learn.
At the Monday afternoon meeting, we'll gather to chat and choose buddies, with an emphasis on equality and friendship. Pairs or groups will then work together to choose which business sessions and/or committee meetings they will attend together depending on individual needs.
JYM high students who want to participate in Whisper Buddies must bring a signed permission slip from their parent or guardian to the Monday meeting. Our youth must stay with the NYYM community and we must know they are safe at all times.
The best part of this program is that it will happen in real time via passing notes and whispering while actively participating in the business of New York Yearly meeting. Unanswered procedural or spiritual questions can happen anywhere pairs or groups choose to meet after, such as during meal time or on the porch. Whisper Buddies will enhance the experience of being part of our yearly meeting for everyone because we can discern Divine Truth better with the abundance of more gifts!
INTEREST GROUP PROPOSALS
Once again, we are offering time and space for Interest Groups (IG) at Summer Sessions. It is important for IGs to relate to our theme and/or the NYYM Leadings and Priorities in general. IGs will be held on Tuesday and Wednesday evenings from 7:45-8:45 p.m. and 8:45-9:45 p.m. Please note that IG facilitators may choose to meet over the two time slots on either evening. Complete the online form and submit it, no later than July 1, 2018, so that we have time to make arrangements for your group needs. If more requests are received than we have space for, those that best speak to our theme, leadings, and priorities will be given preference. If you have any questions, email Martha Gurvich.
WORSHIP AT SUMMER SESSIONS
NYYM Summer Sessions is an opportunity to worship and share with the Peaceable Community. Everyone is invited to attend Opening Worship on Sunday evening, Community Worship each morning, Meeting for Discernment on Tuesday, and Closing Worship on Saturday. Need time for quiet reflection during the course of your day? Waiting Worship is available all day, all week, in the tent marked "Unprogrammed Worship" in the lawn out front of the auditorium. Silver Bay evening chapel vespers offer an ecumenical worship opportunity, with Friends from our body offering devotions. Check the daily schedule in your Program for times and locations for these gatherings and Meeting for Worship with a Concern for Business.
Worship Sharing provides a daily opportunity to worship together in small groups, setting the tone for other activities as the day unfolds. Sharing insights, experiences, and prayer together refreshes the spirit. Worship Sharing groups meet Monday through Friday from 9:30-10:30 a.m. Your participation and contribution—opening up to be a channel for the Holy Spirit—would be invaluable. General Worship Sharing will be offered along with a number of special groups. Please choose your preferred Worship Sharing group when you register for Summer Sessions. Be sure to check the Worship Sharing lists on the Inn Porch for your group assignment and location.
Community Worship; We'll come together for semi-programmed, multigenerational Community Worship every morning in the auditorium, from 8:45-9:15 a.m. Everyone is invited to participate in singing, stories, sharing, and waiting worship to ground us for the day. At the rise of this worship, we'll also announce what is happening that day in business and Junior Yearly Meetings, before heading to JYM and worship groups.
Meeting for Discernment; All are welcome to the Meeting for Discernment being held on Tuesday at Summer Sessions, with a morning, afternoon, and evening session. Meetings for Discernment are times of extended worship focused around queries. Please join us for what is likely to be an amazing worship-filled experience. The information online will include the queries to consider for this summer's Meeting for Discernment.
12-STEP MEETINGS
12-Step Meetings will be held every morning at 7:15 a.m. and also every evening (9:30 p.m. on Sunday, Tuesday and Friday; 6:45pm on Monday, Wednesday, and Thursday). Please check your Program for the meeting location. 12-Step meetings are under the care of Sessions Committee, which has named Roseann Press as coordinator. Roseann needs to hear from people who would be willing to facilitate one or more of the meetings. To volunteer, please contact Roseann Press, or post a note for her on the YM Message Board once you get to Summer Sessions.
SPECIAL EVENTS AT SUMMER SESSIONS:
There are three events that raise money exclusively for Powell House and the Sharing Fund. These are the Fun(d) Fair, the Tagless Tag Sale, and Café Night. The Fun(d) Fair is organized and sponsored by Junior Yearly Meeting and includes games and refreshments available with the purchase of Fun(d) Fair Tickets. During that time, we also hold a Tagless Tag Sale. If you have sale items to donate (new or used items in good shape; PLEASE only bring items you'd give to family without embarrassment…), please bring them to Summer Sessions with you and there will be more information in the first Quaker Update on where to place your donations. Make sure your bags or boxes are clearly marked TAGLESS TAG SALE. (Tax-deduction receipts for in-kind charitable contributions will be available upon request.) Folks are encouraged to showcase their talents during Café Night, also organized and sponsored by Junior Yearly Meeting. Bring your instruments and hula hoops and join the fun! For all three events, it's a good idea to bring a stash of dollar bills!
The NYYM Development Committee will be available during the week to talk to you about yearly meeting needs and the part you may play in meeting those needs.
More information will be available on all these events online and in the Quaker Update at Summer Sessions. Come prepared to do a little Friendly shopping and donating!
THE QUAKER UPDATE
This daily newsletter will be published at Silver Bay via print and email at 9pm daily. Submissions are due at 5pm at the YM conference office or via email at communications@nyym.org. Sarah Way is the editor.
GOLF CART DRIVERS NEEDED
Silver Bay is a beautiful place, but for some Friends, it is challenging to walk up and down the hills and from one meeting place to another. As in previous years, we will have golf carts to help Friends get around. We need volunteers to drive the carts. Are you 21 or older with a valid, clean driver's license? Those are the requirements to volunteer as a part-time golf cart driver. Driving the cart is easy, fun, a great way to serve the community, and a wonderful way to get to know Friends of all ages you might not otherwise meet. Please see the NYYM Summer Sessions website for more information on how to volunteer.
If 40 NYYM Friends each volunteer to drive a golf cart for two hours during the week, we will be able to maintain the level of golf-cart service we want to offer. To commit to driving for two hours or more, please check the box on the registration form, contact the NYYM office at office@nyym.org, or contact the Golf Cart Coordinator, Angel Ramos.
HEALING WORK AT SUMMER SESSIONS
Abigail Burford and Buffy Curtis, co-coordinators, and the Healing Center Support Committee
We are looking for volunteers who would offer their skills in the healing arts or support the work by greeting and scheduling. Skills can include energy work (Healing Touch, Reiki, Therapeutic Touch, etc.), massage, Rolfing, craniosacral, spiritual counseling/direction, or other areas of healing work. Practitioner volunteers should have training with qualifications or experience relevant to their practice. Friends who are interested or perhaps feeling "called" to the work are welcome to "buddy" with other practitioners as possible.
Additional needs are for people to meet and greet; helping to match those desiring work with the practitioners available. Those wishing to hold the space in prayer are welcome indeed. It is yet another extension of worship, after all!
Friends who might be interested in becoming coordinators would be welcome and definitely appreciated.
Please contact Buffy Curtis to offer your assistance, make suggestions, or let us know what else you need. We will meet with volunteers on Sunday night of Summer Sessions to organize and clarify details. Notices of the days and times will be posted and in the Quaker Update. With gratitude for holding this ministry in your care, we look forward to hearing from you and to seeing you at the Healing Center.
FUNDRAISING POLICY FOR NYYM SESSIONS
Sessions Committee / Contact Melanie-Claire Mallison, Sessions Committee clerk, with any concerns
As we gather in faith to conduct the business of New York Yearly Meeting (NYYM), it is with care and consideration that any fundraising is undertaken during our sessions, Spring, Summer and Fall. Because of changes in tax law, our policies are under advisement. Please look online for the most current Fundraising Policies for the 2018 NYYM Summer Sessions as they become available!