SPARK
15 Rutherford Place
New York, NY 10003
New York Yearly Meeting News
Volume 41
Number 5
The Religious Society of Friends (Quakers)
November 2010
Editor, Paul Busby
---
Contents
---
Friends and Celebration
Robin Whitely, Summit Meeting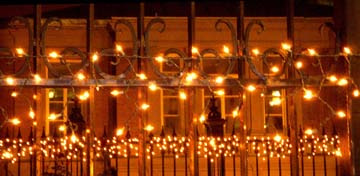 I've done it again—undertaken the task of soliciting articles for Spark on a subject about which I know little. And once again, I have come away humbled and nourished by the response. The articles in this month's issue of Spark are rich in Quaker history and tradition and exhibit a depth and breadth of personal and corporate experience that I could never have orchestrated, let alone imagined.
George Fox wrote in his journal: "When the time called Christmas came, while others were feasting and sporting themselves I looked out poor widows from house to house, and gave them some money." This early Quaker approach to the Christian "holy days" anchors one end of the spectrum of the articles herein and finds a contemporary interpretation in the article about New Brunswick Friends' "nonceremonial non-occasion" groundbreaking.
Anchoring the other end of the spectrum could be this quote from Thomas Paine, who was raised a Quaker: "The religion that approaches the nearest of all others to true deism, in the moral and benign part thereof, is that professed by Quakers....Though I revere their philanthropy, I cannot help smiling at [their] conceit;...if the taste of a Quaker [had] been consulted at the Creation, what a silent and drab-colored Creation it would have been! Not a flower would have blossomed its gaieties, nor a bird been permitted to sing."
In a word: Ouch! But I found myself laughing as well. Thank you to Ruth Ann Bradley, pastor of Poplar Ridge Friends, for sharing Paine's words along with her article on how Poplar Ridge Meeting strives to greet holidays with "some balance of reverence and joy" (well-weighted toward the openly joyful side!).
If only Thomas Paine could see us now! If he could read just this one issue of Spark, he might very well be shaking his head in total disbelief over the picture of 21st-century American Quakers, no longer drab and dour, but colorful, expressive and fun-loving. At the same time he would still recognize us at the core. He would see Quakers struggling to be faithful, striving to discern the Divine in our lives and how to express it—that which is meaningful, that which brings joy to our hearts. (Just counting the number of times the word joy and its various permutations occur on these pages says something.)
Which is not to overlook the practical! There is much on these pages of a useful nature: suggestions for how to keep gift giving more grounded in our Quaker testimonies (see Anita Paul's article); suggestions for how to deal with grieving at a time of celebration (see Kathy Slattery's article); and some very thoughtful queries offered to individuals and meetings by Arlene Johnson, arising out of her reflecting on how Chatham-Summit Friends approached celebrating the completion of its meetinghouse expansion and renovation.
Friends, take what speaks to you from these pages of Spark. For in each and every voice there are gems, little nuggets of Truth just waiting to be caught. Perhaps you will be inspired to take steps toward bringing greater simplicity, sanity, and sacredness to the dark, often frantic days of Advent that lie just ahead. Perhaps it will be something more basic such as taking a vow to develop a daily meditative practice by which every day becomes a holy day (see Jim Morgan's article). Or something as simple and joyous and, dare I say, pagan, as surrendering oneself to the seasons (see Liza Savory's article). For myself, as I envision that Christmas stocking bulging with excess on my lap,
I pray that I will not be shamed, that I will not miss that widow walking silently by my gaily lit windows.
---
Good Memories, Enduring Lessons, and Gratitude
Kathy Slattery, Orchard Park Meeting
Many Friends remember preparations for the holidays as some of the sweetest times of our lives. So many memories are brought to mind of past holidays and what made them special. Holidays for many of us are at the same time a period of remembering, and carrying those memories into the present in repeating patterns.
Some memories are inevitably touched by the sadness we feel when we remember persons dear to us who have died. Bringing out family recipes—whether for celebratory feasts or "recipes" for how family would spend time together—is one very concrete way of bringing the past into the present (though we may puzzle over our great-grandmother's Lebkuchen recipe that called for 5¢ worth of cardamom seeds in 1910!). Sharing the feast, as well as the recipes, can give joyful meaning to this year's celebration. But our richest treasures are our stories—the stories behind the recipes, rituals, and traditions. Through stories we remember and honor persons we've loved and learned from. And seasonal rituals honor those in our memory, too.
The gift of presence—of deep listening without judgment or offering advice—opens up the chance for connection, for acknowledgment of one's situation just as it is.
Some folks might put a lit candle in the window on Christmas and New Year's Eve, in memory of absent loved ones. Others might enjoy participating in cookie exchanges, again making and sharing those family recipes. Others might delight in decorating with some of Grandma's antique ornaments. For some, a winter's solstice walk in nighttime snow under the stars brings back memories—for others, a family ski outing. For some meetings, it's the children's play depicting the meaning of Christmas, or the Christmas recitation of a poem written by a member many years ago, or the opportunity to sing carols together that provides meaning and connection. For some, it's all about the lights, including the six-foot-tall star hoisted to the peak of the barn. Perhaps this year it's time to create a new ritual, acknowledging both our joy and our sorrow at the holiday season. Our rituals cradle layers of meaning, some of which may be obvious to others, some layers revealed only to us.
Holidays may be a time of loneliness and isolation for persons affected by a recent loss. And not just by losses through death; loss of one's good health, losses experienced in retirement, loss of a home or a job, or absent children grown into adults with their own lives are other kinds of strongly felt loss. Perhaps our plans for celebrations this year can intentionally include persons we know who have been rocked by a recent loss, or persons without family connections or support who might appreciate an invitation, while reserving the right to decline. Or it may be an opportunity to open our giving to strangers; a recently arrived immigrant family, a shelter for the homeless, a program seeking to provide a traditional Christmas to school kids whose families are struggling economically. In these examples, we can choose the degree of personal involvement that fits with our economic, physical, emotional, and spiritual resources.
Invitations can be a good thing, but often it's the unplanned, unscripted gift of presence that is most meaningful to those experiencing loss at the holidays. The gift of presence—of deep listening without judgment or offering advice—opens up the chance for connection, for acknowledgment of one's situation just as it is. Maybe it happens over coffee after meeting for worship. Maybe it happens in the checkout line at the grocery store. Wherever, the simple gift of our time and full attention is beautiful and priceless.
Winter itself signals a season that is more reflective. It invites us to return to our center, rather than just hunkering down around the hearth of our own home. Reflecting with gratitude on the persons who have given, and continue to give, meaning and purpose to our lives is a way of honoring their memory in ours. Whether parent, child, beloved relative, dear friend, elder, teacher, or mentor, this can be a time to give expression to our deep appreciation. We can choose to emulate the gifts they graced us with. And we can also be reminded of the lessons they shared with us ("a lesson is repeated until it is learned").
There is a story in ancient Egyptian mythology that a soul, after death, in its transit to the afterlife, has to answer only two questions from the gatekeepers in order to continue on its journey: "Did you find joy?" and "Did you bring joy to others?" Can we joyfully share our stories this holiday season, even if mixed with sadness? Can we practice spiritual hospitality by attending to others' stories in deep listening, and receive those stories as a blessing?
---
Holiday Traditions at Poplar Ridge
Ruth A. B. Bradley, pastor, Poplar Ridge Meeting
At the end of October, Poplar Ridge MM holds its Halloween Carnival, a UNICEF fundraiser. Our children, with their adult advisers, plan and prepare all month for the game booths, the fortune-telling, the haunted house. Cheap plastic prizes are bought. Pieces of candy are counted and placed in a large glass container, their number to be guessed. The night of the carnival 50 to 70 children, parents, and grandparents fill the basement of the meetinghouse for joyful chaos. Balloons pop every few seconds, causing some of the youngest to wail and the oldest to jump. The smack and crash of stacked cans knocked over by bean bags thunders intermittently in the background. Adults—some in face paint or costumes—scurry in and out of the kitchen with hot pizza and cocoa. They place their wares on tables already laden with apple cider, doughnuts, cupcakes with orange and yellow frosting, and an assortment of cookies, brownies, and pies. At the cash box, US dollars are exchanged for plastic "coins," contributing to the sense of play and to the swiftness with which money flows from parents' pockets and pocketbooks into the coffers of the children's cash box.
It is an evening of excess—and the children love it! The adults, although perhaps initially squeamish at this surprising show of events at our meetinghouse, indulge the children in what is perhaps their annual share of artificial food coloring, wasteful spending, and lack of good stewardship (cheap plastic toys! paper plates and napkins!) with the justification that it is for a good cause. Most of us relax and have some fun. Those of us who feel some compunction against the use of paper goods can always find a china cup in the kitchen.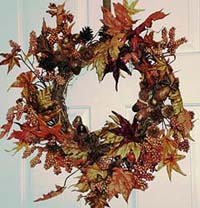 Our Christmas party is a similarly boisterous occasion anticipated by young and old alike, for our Santa comes prepared with presents for the children and notoriously corny jokes for all. The frivolity of this event is balanced by a children's Christmas play, or pageant complete with angels, shepherds, three kings, and, if the timing is right, a live baby Jesus. Public performances are offered free of charge by the Poplar Ridge Players of The Shepherd's Play, one of a trilogy of medieval Christian plays that tells the story of the birth of Jesus with both reverence and wit. For many in our surrounding neighborhoods, it would not be Christmas without it. Nor now would Easter be complete without our chocolate-egg hunt.
A regard for the Indwelling Light in all, despite our various names for it, unifies us.
It seems that we at Poplar Ridge strive to achieve some balance of reverence and joy with each of our holiday celebrations. They are multigenerational events. We have fun together at these times, and although they involve many hours of work, we are always glad to have done them. They are inclusive. These are times when we open our doors to the wider community, and our meetinghouse parking lot and pews overflow. They are community building for us, as well as those around us. In the current Quaker parlance, we would say that they are "inreach" as well as "outreach" activities.
No doubt our history accounts for our meeting's ease of conscience with all this secular display and with such a blatant lapse from our ancient testimony on times and seasons (although many of us choose to be much more conservative in our individual home practices). As early as 1820, what was then Scipio Monthly Meeting included nine preparative monthly meetings. The schisms beginning in 1828 fractured these nine and over the next three decades separated them into Orthodox, Hicksite, Gurneyite, Progressive, and two Wilburite strands—Otisite and Kingite. Poplar Ridge Monthly Meeting today is the result of the gradual weaving together of these threads.
This particular Quaker tapestry is expressed in a blend of semiprogrammed worship with music and singing (we have three hymnals in our pews), a prepared message, vocal prayer, and 20 to 30 minutes of unprogrammed time. We employ a half-time pastor, yet ask another to bring the message once a month, as well as enjoying another Sunday a month that is completely unprogrammed. Deep commitments to equality, conservation and earthcare, peace, and social-justice issues near and far run through our community. A regard for the Indwelling Light in all, despite our various names for it, unifies us. Our practice of community celebration at the times of traditional holidays does not seem to us to dim that Light in any way. In fact, often it shines the brightest at these times.
---
Reflections on Holidays
Rima Segal, Rochester Meeting
I have strayed from my task of telling how Rochester Meeting celebrates holidays to explore my own thinking about holiday celebrations.
First, a little history. The first time I attended Rochester Meeting was the 18th of Twelfth Month, 1966. Friends had shortened meeting for worship to allow the children of the Meeting to present a Christmas pageant. All I now recall was that the littlest children came down the stairs into the meetinghouse foyer wearing white sheets, angel wings, and circlets of gold tinsel on their heads. Over the years since then, the First Day before Christmas has witnessed a presentation by the children. The day before, Friends used to gather to decorate the meetinghouse and put up a Christmas tree with homemade decorations. The children were very involved. John Cooley always came with paper to make and teach origami. Frances Bartholomay always brought cookies to paint with colored icing. There were other crafts and popcorn stringing. Afterward some years we went caroling in the neighborhood. This family gathering has fallen into disuse; with both parents working outside the home, families have less time.
A few years after my family began attending Rochester Meeting, a Christmas Eve candlelight meeting for worship was instituted. Musical Friends played softly as Friends gathered into worship in the worship room.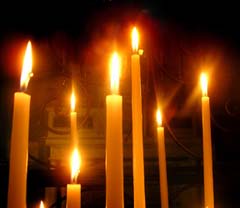 Everyone held an unlit candle to be lit, candle to candle, at the rise of worship, until the dim room was bathed in light. During worship, Jesus' birth story was read, and anybody could start a carol or give vocal ministry. We changed our practice when this meeting became an unrelenting songfest, crowding out other worship. Now we have hearty carol singing in another room before worship begins. Worship and Ministry Committee designates several people to begin a carol during worship, making space for silent worship or vocal ministry. For years I did not attend this event, as I do not identify as a Christian; later I began to go. I am a "visitor," I love the music and the story, and I really wanted to make contact again with the young people returning home for the holidays, and others who come rarely.
I can remember Halloween fun-days, when, after worship, Friends and their children would put on costumes to be admired, and carve pumpkins, bob for apples, or try to catch doughnuts suspended on strings. People nowadays have no time for such community activities.
Some Friends nowadays gather at the meetinghouse to celebrate Thanksgiving together with food and worship. Some Friends give Easter messages, but we make no celebration at that time, although Easter is the most significant day in the Christian calendar. Other meetings do celebrate Easter. We always have a meeting picnic in June when we change to our summer schedule. We always celebrate the arrival of a new baby with a gift.
Friends also have a tradition of not celebrating special days. Some Friends in Rochester Meeting have always refused to attend holiday events, witnessing to the testimony that no days were more special than others to God. I have been comfortable with that. In its index, Faith and Practice provides no guidance on holidays or celebrations. The tradition stems from our testimony of simplicity. Faith and Practice quotes William Penn, writing in No Cross, No Crown, in 1682, "The cares and pleasures of this life choke and destroy the seed of the kingdom [of God], and quite hinder all progress in the hidden and divine life." Faith and Practice then adds "The testimony of simplicity, of detachment from possessions and worldly aspirations, arose from Friends' conviction that simplicity would enable us to grow in communion with God and to discern God's will for us. When we open ourselves to God, we want to unclutter our lives…." (p. 34, 2001 edition) We are also reminded in the Advices to keep to simple forms in ceremonies for marriages and funerals, and avoid mourning displays. Query 5 asks, "Have we allowed the acquisition of possessions to interfere with God's purpose for us?"
This does seem pretty strong guidance, yet we ignore it. Is it just that we have allowed practices of "the outside world" to infect us? I think not.
Friends' holiday celebrations are quite modest in practice; we do generally "keep to moderation and simplicity in our…lives." (query 5) We are not people driven to excess. We celebrate holidays to come together in joy, to lift our spirits, and to know one another more fully. Early Quakers were Christian to the core, and their thinking and behavior about simplicity arose because they saw the excesses of their time as straying away from being true to Jesus's message of love and caring. They reached out urgently to tell the world how the church needed to change its teaching to show people how to discern God's will, to know how to do the work of re-creating God's kingdom on earth.
While we have not yet created God's kingdom on earth, we are agreed we need not deny ourselves opportunities to express joy. Holidays provide such opportunities. Our times are out of touch with the Creation, often we are out of touch with each other. Celebrations bring us together in community, lift the spirit and incline us toward joy, taking us out of our self-centeredness, opening our eyes more fully to life, I think God favors any way we can celebrate life and exult in joy, while still keeping to the task of being God's hands in mending the creation. "Ye shall go out in joy and be led forth in peace. The mountains and the hills shall break into song. There will be shouts of joy and all the trees of the field shall clap their hands." (from Isaiah 55:12)
Let the celebrations begin!
---
New Brunswick's Groundbreaking "Nonceremony"
Jeffrey Aaron, coclerk, Renovation Oversight Committee, New Brunswick Meeting
A very meaningful Quaker tradition and witness to the world is that there is no day and no place that is intrinsically more sacred than any other. Many Friends, for that reason, have long chosen not to celebrate holidays or anniversaries. As most Friends are aware, the very naming of days and months was eschewed by Friends in past centuries in preference to "simple" numbers. We still hear references to, for example, 12th Month 25th, which many of us now choose once again to call "Christmas," or at least "December 25th." Another, more common practice is reference to "First Day school" in lieu of "Sunday school." As Quakerism moved into the modern era, a tendency toward rigidity in some of our practices loosened up a bit, and month and day names are now commonly used, as is "regular" clothing.
Deciding whether this tendency is good or bad remains each individual's determination, since Friends do not lay rules upon one another. Many a Friend will be happy to expound with conviction on the "right" answer to that question—with one answer or another. We do have valuable guidelines and traditions and a sense of good practices and processes, although they, too, can become rigidified. Adhering to a cultural practice for tradition's sake alone is a natural human tendency; it undoubtedly serves to provide a sense of security. Many of us know non-Friends whose religions' complex structures and rules are sources of great comfort to them. Who is to say which is right, other than to each individual? Suffice it to say that a surprising number of Friends are convinced Friends, not born into Quakerism, but drawn by our historical witness, traditions, and practices. The Quakerly essence and the philosophical thinking underlying many of our precepts, including the sacredness of all people, places, and times, remain worthy of contemplation—good concepts to focus on at the inception of meeting for worship. Related is the egalitarian idea that titles inherently place some individuals above others, so that they, too, should be avoided. The tradition, another part of our adherence to the virtue of simplicity, is that nothing honors a person more than the use of his/her full name. Many a historic Quaker letter begins with a salutation such as "Dear John Smith" and is signed "George Jones," eschewing the use of titles, including "Mr." This practice avoids the sexism, ageism, and classism that are built in to our language and our wider culture from many centuries of linguistic evolution. The sources of our "nonconformist" Quaker practices—many unfortunately forgotten or unknown to some Friends—are important and meaningful concerns, which frequently address ancient social practices that are often blatantly disrespectful to groups of people.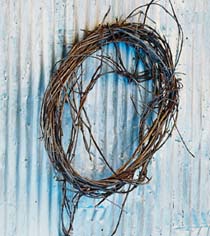 Quakers tend to be free spirits, however, and personal interpretation of our concepts and practices remains the responsibility of each individual. Sometimes Quaker individualism can lead to such extensive laboring over issues that outsiders may find our business meetings more than a little bewildering or even amusing. Nevertheless, an awareness of these precepts and an interpretation of how and whether to use them is a valuable exercise. We do not relegate our corporate decisions to higher authorities such as priests or popes, or to our rabbis and elders, as in the Jewish tradition. Rabbis and other, usually older, Jewish men have an ancient and honored tradition of intense laboring over minutiae in Jewish law, such as kashrut (kosher) regulations (e.g. most insects are considered unkosher, but grasshoppers may be eaten, I understand), or what is considered "work," which is proscribed on the Sabbath. One decision that evolved in not-so-old Europe was the practice of hiring a "Sabbath goy," a friendly non-Jewish neighbor who could turn lights on and off on Saturdays, when Jews were not permitted to do that kind of "work."
It has been observed that Quaker business practice—sense of the meeting—is a process that is even slower than democracy. It is also slower than consensus, which is a very distant secular cousin to sense of the meeting, which, if practiced right, is a spiritual practice. At New Brunswick Monthly Meeting, we recently ran into a classic Quaker philosophic morass. In anticipation of the start of construction of a new meeting room addition to our building, which itself was the result of many years of difficult laboring together, a proposal was presented to the New Brunswick business meeting to hold a groundbreaking celebration. As the discussion proceeded, one Friend shared her spiritual practice of observing no day to be more sacred than any other—a worthy reminder! Another expressed discomfort with the perhaps un-Quakerly notion of ceremony and symbology, such as turning the dirt with shovels and related practices. A third argued that these philosophic precepts in our Quaker tradition are indeed worthy, but do we not recognize the "special" joy of the occasion of a birth or a marriage? One Friend suggested holding meeting for worship in the outside location where the new meeting room will be, but another was concerned with the noise of the nearby street and college campus, which others are able to "tune out." So, what was the "right" way forward? How should we resolve our differences? Without creed, rules, or doctrines, Friends are totally responsible as individuals to determine the "right" practices as they individually understand them. Attempting to interpret good practice and process out loud together, however, often feels like a philosophical version of trying to herd cats. Fortunately, New Brunswick Friends usually manage in the end to hear and respect each other's concerns.
Therefore, on Ninth Month Fifth Day 2010, New Brunswick Friends met as usual for regular unprogrammed meeting for worship. Afterward, we and our visitors moved outside and stood in a circle at the location of the new meeting room. One Friend read a few brief words, after which we briefly held hands in silence. Then we reentered the meetinghouse in a celebratory frame of mind to sit down to our traditional "first First Day" potluck. The words read at our circle follow. New Brunswick carefully and tenderly "admits" its joy on this "nonceremonial non-occasion," as a community, in anticipation of the start of construction. We share our joy with our beloved yearly meeting:
Friends recognize that there is no day and no location that is intrinsically more sacred than any other. Just as we all have that of God within us and may learn to bring that spark out for the betterment of the world, so do we believe that any time and place is charged with the divine which we sometimes bring forth. Many Friends, for that reason, choose not to celebrate holidays or anniversaries.
In keeping, we acknowledge that this day and this place is no more sacred than any other; nevertheless, just as we cannot deny that the birth of a child or the celebration of marriage or the death of a loved one renders special significance to those whom it touches directly, so we cannot deny that the breaking of the ground holds special meaning to those for whom it represents a form of rebirth or recommitment to the gathering together of New Brunswick Friends in a continuing effort to nurture the seeds of a blessed community. Just as an individual's doing good unto another is a special act, as quietly and unassumingly as it may be performed, so the sowing of seeds for renewal is a special action.
While Friends may resist the temptation of grandiosity and the common human tendency to infuse special meaning to that which is of importance primarily only to us as individuals and groups, may we nevertheless dedicate our hearts to the hope that our meeting facilities may become even more of a beacon of welcome to anyone in the community who shares our hopes for the betterment of our world through the manifesting of our shared values of peace and acceptance of all. May our enhanced meetinghouse become a haven for all and a place of goodness for our greater community.
---
Daily Practice Helps Make Every Day a Holy Day
Jim Morgan, Brooklyn Meeting
About 25 years ago, when I was first trying to find my way through the thicket of Quaker Faith and Practice, I discovered that, historically, Friends have not celebrated Christian holidays. I was thrilled. From early adulthood, I have been appalled by the commercialization of Christmas—as well as of Easter and Thanksgiving—and have assiduously resisted our tradition of giving presents in imitation of the Three Kings.
That, however, is not enough to satisfy Quaker practice; our foreparents were very clear: "We do not observe Church holidays because every day is a holy day." In our egregiously materialistic culture, that's the challenge. How do we find time, amidst frenzied "getting and spending," or for that matter, busy days of service to others, to observe today as "an opportunity for a new adventure of life with God?" Every once in a while, this query, which also asks, "Do we make opportunity in our daily lives for communion with God and the opening of our hearts to an awareness of the Christ within?", is read aloud in our meetings (Query 2, NYYM Faith and Practice). For my first eight years as a member, I heard it—as I suspect others do—as a pious daydream. "Are you kidding me? Who has time for anything like that?"
Then, in 1999, after I had found time to spend hours by the bedside of a dear friend as she died, I recognized there was nothing preventing me from beginning a daily practice. Apparently, I had needed this sad and painful experience to wake up to what now seems obvious: every day is a priceless opportunity to acknowledge, to reach out to, to cherish the Divine Presence—that is the true gift of being alive.
My practice began slowly and awkwardly. It was inspired by my beautiful and talented friend's death (yes, she was 74 years old at the end but she deserved at least a dozen more!) as I struggled to come to terms with my own mortality. At first, I could manage five or ten minutes of quiet contemplation each day. Even then I knew that what was important was to find those few minutes daily, even if my practice had to be shoe-horned in at bedtime.
Free from wrong views, greed, and sensual desires, living in beauty and realizing perfect understanding, those who practice boundless love will certainly transcend birth and death.
Thich Nhat Hanh
Then something wonderful happened. On a book table at Silver Bay in 2001, I found Teachings on Love by Thich Nhat Hanh (Parallax Press, 1998). I've discovered since then that this Vietnamese Buddhist monk's writing resonates with many Friends. In spite of the initial excitement I felt reading this book, it took me a couple of years to begin to understand his message: Love is a gift we can share with everyone. During this period I began to incorporate passages from his book into my practice, such as "May I look at myself through eyes of understanding and love; may I recognize and touch the seeds of joy and happiness within me; may I identify and see sources of anger, craving, and delusion within myself."
Eventually I felt ready to take on the central premise of the book: he believes that the Metta Sutra (Discourse on Love), one of the best known of the Buddha's teachings, can be fruitfully applied to anyone's daily life, 2,500 years after it was first spoken. Thich Nhat Hanh renders it as follows:
To attain peace, "practice being upright, humble, and capable of using loving speech....know how to live simply and happily, with senses calmed, without being covetous...not do anything that will be disapproved of by the wise ones."
Such a person focuses on thoughts such as
• May everyone be happy and safe, and may their hearts be filled with joy.
• May all living beings live in security and peace.
• Let no one do harm to anyone.
• Let us cultivate boundless love to offer to all living beings in the entire cosmos.
Thich Nhat Hanh concludes, "Free from wrong views, greed, and sensual desires, living in beauty and realizing perfect understanding, those who practice boundless love will certainly transcend birth and death."
One is encouraged, in making use of this teaching, to begin by clarifying and asserting one's love for oneself. Then one's offering of love moves to those to whom he or she is closest (for me, that is my "golden circle," nine wonderful women—my sister, three daughters, four granddaughters, and my partner), on out through all the people who share one's experience (and this, for me, is an enormous number) to those for whom the meditator cannot easily offer "living kindness"—over time one comes to terms with his or her "enemies"—and thus the practice continuously changes and enriches the practitioner's understanding.
At this point, on a good day, I can get through my practice—what might be called a fully "programmed" approach—in 45 minutes (when I was on steroids a couple of years ago, it took half an hour), although many days, if I haven't sufficiently calmed myself to begin with, it can take over an hour. Once every three months or so, I have a day so turbulent that I fail to find time for my practice; I feel a bit empty when, at day's end, I realize that. It's had a powerful effect on me this past decade. There's a long way to go, however: I'm still learning to discipline myself from instinctively killing cockroaches and mosquitoes (the latter especially trigger a mindless response), to note two of many circumstances where I have yet to extend "boundless love to all living beings."
Pleased be assured, dear reader, I am not suggesting that you find an hour each day to emulate my practice. Begin by thinking about how daily practice might make your life a bit smoother; then using images or mantras from Quaker or any other spiritual literature, seriously commit to five or ten minutes of worship every day, not only on First Day. It's fun, it's free, and it doesn't increase your caloric intake. It's also a way to begin celebrating every day as a holy day.
---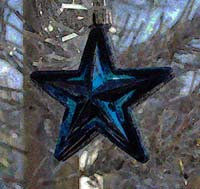 Joy and Gratitude
Arlene Johnson, Chatham-Summit Meeting
In her junior year at George School my teenage daughter Anna was assigned an essay on religious holidays. Her essay began, "In my family we celebrate three religious holidays—Thanksgiving, Christmas, and, most of all, the New York City Marathon."
Though at first glance it might be taken as irreverent, that sentence spoke volumes to me about the Quaker approach to the celebration of holidays. She was defining holidays as those moments of family togetherness and celebration that feel new and spontaneous each time because they are bidden by a shared upswelling of spirit and joy. The celebration is sometimes coincident with the calendar or tradition. But sometimes it's unique to an individual, family, or meeting. (It should be explained that we had family members running in the New York City marathon for over 25 years.)
Like a spoken message arising out of worship, days are made special (holy-days) when a transcending joy rises up out of the ordinariness of life and requires an observance.
So it was that a celebration literally rose up out of our meeting, Chatham-Summit Monthly Meeting, after we finished our meetinghouse renovation. The building project was a decade-long process that stretched from several years of reaching clearness to several more years of planning and fundraising and then through almost three years of construction and finishing. As an economizing measure, we decided that we ourselves would do all interior finishing work. For two years, groups of volunteers met on Saturdays to paint, install cabinets and shelves, and lay floors.
As the refurbished meetinghouse took shape around us, we had no plan for a celebration. As each new room was painted or kitchen cabinets finished, we smiled and greeted the accomplishment, much as Quakers are bidden to greet each new day as special in itself.
But when the whole process was complete, there was a groundswell of expressed need to celebrate the community's work together. We experienced as wondrous the Quaker process that had led us from dissent to clarity to community-building. We needed to record the road we had traveled together and rejoice in the journey.
So it was that we had a party in June this year, open to all Friends and to the surrounding community, in which we retold the story of our work together. All present signed a certificate, on the order of a traditional Quaker wedding certificate, which is now framed and hangs in the renovated meetinghouse. The certificate reads in part:
In the presence of God and these our Meeting family, friends and neighbors, we gather this 20th day of June, 2010, to express our gratitude for the legacy we have been given by the founding members of Chatham-Summit Monthly Meeting of the Religious Society of Friends; and
To celebrate the successful completion of improvements to our meetinghouse, the first expansion and major renovation to take place since its completion in 1970 and
To celebrate the spirit-led discernment process conducted in the manner of Friends, and the stewardship, generosity and sweat equity of so many who have brought their gifts to our meeting and who will carry us forward on our journey
To walk cheerfully over the world, answering that of God in every one.
We, having been present on this joyous occasion, have set our hands below as witnesses to this celebration.
In retrospect, it's interesting that we didn't question whether having such a celebration was un-Quakerly. The impulse for an observance was so strong and so widely shared, it felt like the moving of the Spirit. As one person in attendance said, "It was a most remarkable day." Indeed it was—made remarkable and celebratory by the uprising of gratitude for the experience of having worked together in a manner faithful to the Spirit that dwells among us.
From my daughter's essay and from this celebration at Chatham-Summit Meeting, I find guidance in interpreting the early Quaker call to recognize and uphold the holiness of all things. Rather than steering clear of celebration and holidays or feeling guilty about their observance, perhaps we can pose these queries to ourselves: Is the celebration a response to calendared tradition or does it rise from within? Is it totally predictable or is it experienced as new each time? Is it inherited or does it express your own experience? Is it dutiful observance or is it like an irrepressible message that commands you to stand and speak with joy and gratitude?
---
In Celebration of Family Discussions
Barbara Spring, ARCH co-coordinator
How often does your extended family get together? Maybe everyone is close by and you have frequent extended visits together. For a lot of us this is not true, but the holidays provide time off work and the opportunity to travel large distances to make the family gatherings.
If this is your situation, perhaps this is the year that you can ask for time to talk together about medical decisionmaking, aging, and end-of-life decisions. "What!" you say. "Why would I spoil that precious family time talking about such things! We are not old." The last century has brought us the need to be ever more deliberate about both what we expect from medical care and how we express our values. If individual needs and wishes are not known, families may get caught in situations they did not anticipate. Sometimes family members do not agree on what should be done and huge problems result. Setting aside an hour for talking together can save much frustration.
Where do you start?
The invitation: "Dear Family, I've been thinking about 'Quaker Values and End-of-Life Decisions.' I want to share my wishes with all of you, and I am interested in knowing what your wishes are. This sharing will allow us to be supportive of Mom and Dad. Would you sit with me for an hour [pick a couple of times, like 'when the turkey is cooking' or 'after breakfast in the morning'] when we can hear each other's ideas or concerns? Think about Terri Schiavo [or pick a family story]: everyone over 18 needs to have advance directives, and it is so nice to be clear about what is important for everyone. I have attached my Living Will so you can review it and perhaps compare it to yours. Let me know which of those times would work best for you. It is so great to have a family that I can share life's journey with!"
If your Health Care Proxy is someone other than a family member, it would be very helpful to invite him or her.
The family meeting:
Thank everyone for taking the time from games or visiting to focus on these issues.
Have available a copy of Hard Choices for Loving People by Hank Dunn or a similar reference to set the stage and use as a resource for answer to difficult medical scenario. (See www.hardchoices.com for information or to order.)
Review the Health Care Proxy and Living Will. Have blank copies available for others to use, if they wish.
There may be some questions that need further research or thought, simply note those issues and assure a response in the near future.
Stay focused, loving and simple.
The payoff:
If you are able to have this baseline discussion:
If a medical emergency hits, everyone is prepared to make clear decisions without rancor or wasted precious time.
You can reflect your Quaker values in your choices:
Simplicity: Perhaps avoiding excess and waste is reflected in your choice to limit medical treatments or in burial arrangement.
Peace: You will feel peaceful having these decisions made. Maybe the family will agree about how care is given, because they know what you want.
Integrity: By sharing your wishes, you can nurture wholeness, consistency, and harmony.
Community: Perhaps your wishes call for a clearness committee to assist in big decisions that may come along, and the Meeting's role is clarified.
Equality: By sharing when the family can be together there is less chance one adult child will be seen as the "favorite." Also, consideration of level of care, perhaps organ donation, or location of care may reflect a sense of justice and equality for all persons in need of medical care.
Stewardship: "These are the medical and financial resources I am willing to consume when faced with a life-treating illness" and/or "I do not want to be embalmed, but placed in a pine box in the Green Cemetery."
It is easier to discuss each development when a values baseline has been set. For instance, when considering where to live in retirement, part of the criteria may be the level and kind of medical care that is readily available.
Most importantly the family should be stronger, ready to live fully, and enriched. Definitely something worth celebrating!
A quote from Hard Choices for Loving People:
It sounds paradoxical: by excluding death from our life we cannot live a full life, and by admitting death into our life we enlarge and enrich it. (p.74)
Barbara Spring and Anita Paul, ARCH co-coordinators, offer a workshop entitled "Quaker Values and End-of-Life Decisions" to NYYM meetings and regions. Call Barbara at 518-772-2290 or email barbarakspring4 [at] msn.com to make arrangements.
---
Gifts That Endure
Anita Paul, Schenectady Meeting
Some Friends grapple with the testimonies of Simplicity, Stewardship, and Integrity at gift-giving times. Spending, wrapping, adding to the "stuff" of some one else's life are Simplicity issues. The emerging testimony of Stewardship comes to bear for gifts made of plastic, a petroleum product. Integrity comes to bear when Friends struggle with being true to their own Quaker values, rather than the values of loved ones.
Durable gifts can be a workable option for Friends. For example, when a retired teacher threw herself a 95th birthday party, the nieces and nephews had a tree planted in her honor at a local school. A couple combining households requested wedding gifts of plants that would thrive in a shady yard. An always popular shower gift is a book of recipes from both sides of the new family, or Christmas ornaments.
One elderly Friend declared that she wanted only gifts that would be used up in a year's time. Her list included notepaper, pretty paper napkins, lime curd, chocolates, and champagne. Another was delighted with a single issue of a foreign magazine that would be read slowly and returned to for months.
Children seem to receive an ever-growing amount of swag, and braided families with stepchildren can have up to four sets of grandparents to give them gifts. Durable items like books or wooden blocks make good gifts, as do coupons for staying over, going on trips, or special treats. Friends can give an annual ornament related to the child's interests and dated, while also giving coupons, or making donations to a college fund. A week at Summer Sessions or a Powell House weekend can be a life-changing gift.
One extended family has given up buying gifts and makes a financial or practical gift and then sends information about the organization, sometimes including photos. Last year one household made a donation to a homeless shelter and put all their sibs on the mailing list; a second gave a sheep to Stones into Schools; and a third household donated extra-large clothes to a local day treatment program.
We have all made donations at times as an alternative to a tangible gift. One Friend is especially delighted when he doesn't have to make space for an additional object in his house and wishes he received more such gifts. We can make donations to groups we support, or we can consider what might be an interest of the recipient.
It is more than okay to approach holidays from a Friendly point of view, keeping our testimonies ever in mind. It may also be both a teachable moment for the recipient, as well as a relief.
---
Darkness, Waiting, Light, and Hope
Thomas H. Jeavons, executive director, ARNOVA
Last year, as Advent approached, it was the beginning of a very difficult time for me and my family. The first week of Advent, my wife had just gone through her second chemotherapy treatment for breast cancer and was having a bad reaction. It was a season of great stress and fear.
Sometime that week, I got a message from a friend who reminded me that this was also literally the darkest time of the year. She reminded me that even if we were not enduring what we were in terms of Gretchen's illness, we might still find this part of the year difficult and depressing; and I needed to hold on to the knowledge that there would be brighter days.
I heard her message while simultaneously being confronted by the first barrage of Christmas advertising and frivolity. That prompted me to reflect on the difference between the way Christians are invited to prepare for Christmas as people of faith in the season and practice of Advent, and the way we are encouraged to prepare for Christmas by the surrounding culture.
One of the first readings for Advent comes from Isaiah (9:2), where it says, "A people walking in darkness have seen a great light; on those living in the land of the shadow of death, a light has dawned." In the liturgical calendar of the year, and in the traditional practices of the Church over the centuries, it has not been assumed that these few weeks before Christmas should be time for making merry. Rather these weeks are to be seen as a time for reflection and quiet preparation for a miraculous event, the revelation of genuine hope.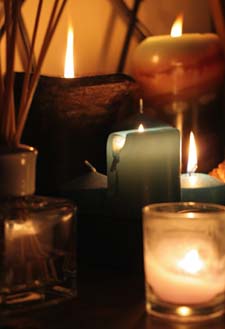 If one follows the readings set out for Advent in the lectionary, one finds that this is a liturgical season—a spiritual season, if you will—that specifically acknowledges and invites our reflection on the harder realities of human existence while pointing us to, and inviting us to prepare and receive, the only thing that can help us endure those realities. The people who were waiting for the Messiah those many years ago were living under political and religious oppression. They were mostly poor, and the conditions in which they lived were hard and often violent. Those were the realities they hoped a savior would change.
The hard realities of human existence now are not all that different for most people. Those include the facts that darkness—psychological, emotional, spiritual, and moral, as well as physical—is real, hard to understand, and often hurtful. People can be and often are mean, violent, selfish, and uncaring. They often hurt other people and the larger world, and the world is full of inexplicable suffering because of this.
Moreover, even without the damage we do to one another, life can be hard, even for those of us who are not poor or oppressed. We get sick, our loved ones die, good people suffer tragedies, and the natural world produces floods and famines and all kinds of calamities that create enormous pain and sorrow. Finally, the truth is we are often bewildered by why things are this way; and try as we may, we cannot change these facts.
The commercial Christmas season offers us decorations, tinsel, parties, and wonderful, uplifting music. It offers us immediate gratification of all sorts, for which (ironically) many of us pay for months to come, and it invites self-indulgence. In what is, in the Northern Hemisphere, literally the darkest of seasons we are encouraged to hang lights to brighten our spirits and our existence. (And I should go on record, before I sound like a Scrooge, that I have great fun hanging Christmas lights, and I love the music of the season.)
We need to remember, however, that it is artificial light we create with our decorations. Moreover, the cheer of the season passes quickly, and it fails to touch some lives at all. Psychologists tell us that problems with depression are actually more common at this time of year. In some ways, many of the commercial and secular practices surrounding Christmas can be seen as primarily a diversion from the literal darkness, and perhaps the accompanying emotional darkness of the season, and they do not work always or for all people.
In contrast, the traditional practices of Advent invite us to do something Quakers should know well. They invite us to wait expectantly for the coming of the real Light. The traditional practices of Advent invite us to prepare to receive the Christ, the One who is "the light of the world." Instead of offering us distraction, Advent invites us to focus on the most real of all lights, the light of God.
In Advent we are urged to wait expectantly, preparing ourselves to receive the One who taught us and will still teach us, how to meet the enduring hardships of human existence with patience, love, and grace. When we receive that Light, we come to understand that only the power of God can overcome the powers of evil—but it can. We come to understand that only the love of God can overcome hatred—but it can. We come to understand that only the Light of God can finally overcome the real darkness we find all around us, and sometimes within us.
Finally we come to understand that only that Divine Light can bring us real hope, but as we open ourselves to it and let it flow through us it can do that. What is more, it can transform us into vehicles of light and hope for others.
This is the light we wait for in Advent, and it is worth the wait. Then we need to learn to prepare in every season to wait for and welcome God's presence, the reality of the Christ, into our hearts and our midst, so that it can transform us into Light. Perhaps that is what we can learn in the practice of Advent in the coming season. That is what I hope for most fondly.
This article first appeared in Dec. 2001 Friends Journal. Copyright © 2001, Thomas H. Jeavons. Used by permission.
---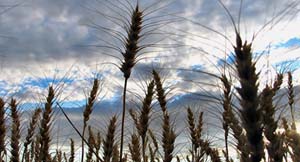 Living the Year
Elizabeth Trent Savory, Dover-Randolph Meeting
I grew up in England—in the Church of England—and unlike many Friends who came into meeting bruised and confused by their early religious experiences, I cherish my Anglican roots and have grown into Quakerism feeling nourished by them. In fact, I suspect I have even earlier memories—an atavistic recall of Pagan ways of worship, embedded in the turning seasons, attentive to sun and wind, rain and snow, leaf and fruit, feast and famine, life and death.
As I totter toward my dotage, the deep silence of my small meeting becomes more and more important to me, and I am thankful that I belong to a community that shares my concern for the integrity of our worship. But week by week I come into meeting with a deep awareness of where I am in the year, and I maintain a heartfelt admiration for the clever ways the church fathers laid their calendar over the ancient human festivals. I find myself inseparably connected to the anticipatory pause of Advent as winter closes in, to the blaze of light in the darkest time of the year, to the austerity of Lent, to the thankful relief of Easter, to the abundance of harvest—and to the decline of the year. Again. And again.
Of course I deplore the "hallmarking" of Christian festivals, but I think that it is probably inevitable. Excess is addictive to humankind, and an important part of our Quaker witness is to resist, or at least to modify it. But what joy there can be in acknowledging our place in the evolving seasons. Halloween is approaching as I write this—that eerie time of year when leaves fall, light shifts, evenings darken, and our ancestors believed that the veil thinned between our earthly bustle and the grace and wisdom of those who had gone before us. "All Saints and All Souls" the first two days of November are called in the church calendar. The shops are already full of black and orange grotesqueries that I find distressingly nasty, but still, I will hand out light sticks and coins for UNICEF to all the little ghouls and goblins who hammer on my door. And the next night, in the quiet, I will sit with my own dead people. I will rejoice in their remembered lives, perhaps hear something they have to tell me. I may even light a candle and perhaps a few good Friends will join me. The turning year requires it of us.
---
Even if something is left undone, everyone must take time to sit still and watch the leaves turn.
Elizabeth Lawrence
Young Adult Friends Field Secretary
The Yearly Meeting is seeking applicants for the position of Young Adult field secretary.
The Young Adult Friends field secretary works with young adult Friends, serving as a locus and a catalyst for networking and community building; doing mentoring, coordinating, and outreach; and helping young adult Friends to develop their gifts and to find a home in the Religious Society of Friends. This work will necessitate considerable travel, meeting face-to-face with young adults where they live and worship. The person will provide logistical support for Young Adult Friends retreats and activities, and serve as a support and focal point for college outreach efforts. This is a half-time position including many weekend commitments.
Must be a member of the Religions Society of Friends (or a committed and active participant in Friends' activities) with a strong understanding of Quaker testimonies and practice. Must have strong oral and written communication skills, be skilled at supporting and investing the gifts and energies of others, be personable, and have a firm grasp of current electronic-communication technologies.
Please visit www.nyym.org/index.php?q=node/527 to view the full job description and the application process or contact Heloise Rathbone, clerk of Personnel Committee, hcrathbone [at] gmail.com or 718-636-8253.
---
Around Our Yearly Meeting
AVP Volunteers Needed in NJ. If you've ever thought about working with the incarcerated or learning nonviolent response techniques for other purposes, now is the time to look into signing up for a Basic Alternatives to Violence Project workshop (AVP) in the spring of 2011.
Currently, AVP-NJ's workshops are held at Garden State Youth Correctional Facility in Yardville. Plans are to branch out to other facilities as well as to community locations after more volunteers have been trained.
Fall workshops are filled but more volunteers are needed for the spring training. A background check is required, and paperwork takes time to clear, so if interested, send your name, address, phone number, and e-mail to: Eleanor Novek, 121 Woodland Ave., Neptune City, NJ 07753 or enovek [at] monmouth.edu.
Buffalo Meeting "Silver Anniversary" Retreat Invites Oakwood's Peter Baily. On Columbus Day weekend, Oct. 8–10, Buffalo Friends held their annual retreat just as they have for the past 25 years—in the same location: Finn's Inn on Point Chautauqua on Lake Chautauqua. Mary and Pat Finn, members of BMM, have hosted the retreat all these years, "so this will be a sort of double celebration," says Rodney Pierce, clerk of BMM. "Our topic, 'Friends and Education,' was chosen with the Finns in mind since both have had long careers in education. We are pleased to be able to have Peter Baily, head of Oakwood School, as our guest facilitator."
Collins MM 201st Birthday. Few meetings in NYYM can claim to be this old, or have the long, courageous frontier history of Collins Monthly Meeting. Little wonder that it chose to greet its 201st birthday on September 26 with a joyful interfaith celebration. Members of the Trinity Episcopal Pipes and Drums played one piece during the Sunday service and a rousing program of piping afterward. Following refreshments, Douglas Martindale, Collins's treasurer, spoke about early Collins area Friends, who are the oldest religious organization in southern Erie County. Soon after 1800, Quaker missionaries came to the area to work among Native Americans. In 1807, they purchased 700 acres to open a mission and became the first non–Native American inhabitants of southwestern Erie County. Collins Friends erected their present building in 1888. In addition to supporting an orphanage and a school for the Senecas, Collins Friends made their homes available as "stations" on the Underground Railroad.
New Brunswick Friends Break Ground and Bread—but Not Tradition. We encourage everyone to read Jeffrey Aaron's beautifully researched, deeply thoughtful article in this issue of Spark about how New Brunswick Friends approached a very important step in the Meeting's growth and how it chose to mark it with a "nonceremonial non-occasion." The article is on page 4. Don't miss it.
Purchase Meeting Quakers Rock. We hope the roof is still on at Purchase Friends because on September 25, Quakers were certainly raising it—and money, too, for charitable causes. The occasion was a 60s Party for Those Turning 60. At least 50 people came, many attired in clothing of the 1960s. Five different kinds of chili were enjoyed after which, according to Nancy Kraus, clerk of Purchase Meeting, "our DJ, Fred Dettmer, kept the tunes coming and the dancers dancing." Approximately $1,300 was raised and will be donated to several Quaker organizations. In addition, several birthday celebrants hosted a silent auction for their favorite charities, ranging from a homeless shelter to the NYYM Sharing Fund.
Purchase Quarter Retreat on Vocal Ministry. Purchase Quarter Friends gathered in retreat at Wilton Monthly Meeting the weekend of October 23-–24 to consider "the role of vocal ministry in Quakerism today and in the nourishment of our meetings and members." Facilitating their sessions were Noah Baker-Merrill and Sadie Forsythe, both part of the FGC Traveling Ministries Program and members of Putney (VT) Monthly Meeting. The retreat was intended to serve not only those who are led to offer vocal ministry, but also those led just to listen or simply to explore "our shared role in nurturing worship and cultivating enlivening vocal ministry."
Powerful Weekend at Brooklyn MM with Christopher Sammond and Anne Pomeroy. It was initially intended to be an invitation to the NYYM general secretary to speak about the Yearly Meeting, but it blossomed into an entire weekend of workshops, worship, and spiritual growth for Brooklyn Friends in the company of Christopher Sammond, with Anne Pomeroy serving as elder.
Friday evening's workshop, entitled "Entering into Our Practice as Friends," had Christopher leading Friends in discussion and exercises designed to experience "the other"—how we have experienced it and how we have made other people feel it.
Saturday's workshop, entitled "Entering Our Practice as Friends," began with a reading of Mark 12:29–31 with Jesus's commandment to "love your neighbor as yourself." This and its various translations from the Aramaic enabled a "transformative moment" among many Friends there, according to Elizabeth Powers, one of the weekend's planners. Friends went deeper, daring to share at length about their spiritual conditions and engaging in exercises to send and receive Light. Another session introduced the Tibetan concept of shenpa, inviting Friends to consider the root causes of aggression that contribute to friction and the state of feeling—or causing others to feel— "other." Friends explored how to use these ideas in their committee work to keep them grounded in the Spirit. Christopher encouraged Friends to try using different words in place of "silence" like "holding things in worship" and "returning to worship." On First Day, Friends gathered after meeting for worship to learn more about NYYM, how it functions, and its relation to the wider Quaker world. Christopher was able to clear up some gray areas and misconceptions, one being the mistaken notion that a substantial part of the YM budget is devoted to donations that are merely passed through to other organizations. Friends were surprised to learn that, exclusive of our support of Powell House, such donations make up only 5% of the budget. (Significant donations are also made through the Sharing Fund, which is completely separate from the operating budget.)
The powerful weekend leaves Brooklyn Friends considering some follow-up activities to strengthen what they learned. "We hope," says Elizabeth, "this weekend will lead to deepening our practices."
Budget Saturday: Flat 2011 Budget Proposal. On October 2, 2010, NYYM's Budget Saturday took place at Purchase Monthly Meeting. According to Financial Services Committee clerk Sandra Beer (Old Chatham), the deliberations were "marked by goodwill, curiosity, learning, and mutual support."
Based on indications received from about half of the monthly meetings, 2011 revenue will approximate 2010 levels. After much discussion, a "flat" draft budget was prayerfully considered and, after minor changes, met with the approval of those present. This, however, required trimming certain programs and activities that were highly valued. The assembled group then considered the priorities of those programs that had been cut or curtailed, and could be restored in the event projected covenant donations and other revenue will support work beyond a "flat" budget.
The body assembled shared a faith-led hope that monthly meetings and individual Friends might see the extraordinary value in the Yearly Meeting's activities and be challenged to contribute generously in their support. It was clear to all that it was urgent that meetings not yet indicating their 2011 donations do so as soon as possible, so that the body meeting at Fall Sessions can make a 2011 budget decision that is informed as well as infused by the Spirit. Contact Committee Clerk, Sandra Beer, at beer [at] igc.org or 518-392-1971.
Old Chatham Breaks Ground for New Meetinghouse. The long-awaited day, August 8, arrived full of summer heat and grateful hearts as Old Chatham Friends, their families, interfaith supporters, and area elected officials gathered at 1:00 p.m. to break ground for their new meetinghouse on the site of (in the words of Old Chatham clerk Leigh Strimbeck) "the house that love has brought us to begin building." Over 100 celebrants gathered at the site (across the road from Powell House) to mark the culmination of a ten-year spirit-led process of discernment and planning. The program included brief inspiring remarks offered by Leigh; Heather Cook, NYYM clerk; Ann Davidson, Powell House director; and Spee Braun, clerk of the Meetinghouse Committee.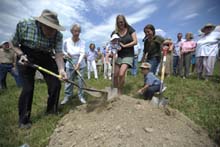 Groundbreaking ceremony at Old Chatham Meeting
Old Chatham Meeting, which was constituted in 1962 and which has been meeting at Powell House since that time, is considered by many to be a continuation of the Rayville Meeting, which harkens back to the 1760s. But the spirit was definitely one of looking forward. The program listed nearly 30 ways in which Old Chatham hopes to see its meetinghouse used, not only by the meeting but by many others. In her remarks, Leigh Strimbeck said, "I believe we don't yet know all the uses, all the ways that people will rest and contemplate and flourish and blossom because they have a simple, quiet place to go to. A guest house, a meetinghouse, where they are always welcome…let's keep in mind that this house will outlive us all, that people will meet and greet and worship here in a way that will surely make the world a better place, and that we who have come together in love to do this work are blessed to have been called."
More than 80 percent of the funds necessary to purchase the land and build the new meetinghouse have been raised, but there is still a need. Friends who feel led to help Old Chatham reach its goal and keep its promise to the future are invited to contact Old Chatham Monthly Meeting, Box 165, Old Chatham, NY 12136 or e-mail et.mcilvaine [at] gmail.com.
---
January Spark:
When Quakers Do Business
Invitation to Submit Material
Would you would like to share your thoughts and experiences about Quaker business meetings? We are particularly interested in the spiritual underpinnings of how Quakers do business and in best practices for how monthly, quarterly, and yearly meetings should conduct business. Articles should be from 750–1,200 words in length. Deadline for submission is December 1, 2010. Submit to office [at] nyym.org.
---
Notices
NEW MEMBERS
Ann Baney—Montclair
Linda Clarke—Brooklyn
Marcia Dwyer—Adirondack
Judy Jablow—Morningside
Anni Stewart—Adirondack
H. Wayne Williams—Brooklyn
MARRIAGES/COVENANT RELATIONSHIPS
Jennifer Pronto, member of Adirondack, and Rodrigo Labatut, on September 25, 2010
BIRTH
Jeremiah Christopher O'Dwyer, on April 21, 2010, to Alicia O'Dwyer, member of Montclair, and Christopher O'Dwyer
TRANSFERS
Jack Patterson, to Morningside from Shrewsbury
Correction to September Spark: John Scardina, to Purchase from Westtown Monthly Meeting (PYM)
DEATHS
John Brennan, member of Poplar Ridge, September 20, 2010
Mary "Beth" Edmonds, member of Adirondack, October 4, 2010
James Malcolm, member of Jericho, September 29, 2010
Lorraine Anna Nipps, member of Easton, August 26, 2010
Howard Yahm, member of Rockland, September 14, 2010
---