Saturday, April 11, 2015 - 10:45am

to

Thursday, March 23, 2017 - 10:45am
Spring Sessions 2015
April 10–12
Oakwood Friends School
Poughkeepsie, New York
Welcome . . .
. . . to the landing page for Spring Sessions 2015. This page replaces the original landing page, which you can open by clicking this link.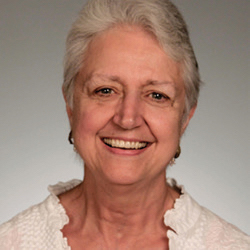 Shan Cretin, AFSC General Secretary
Friday evening speaker:
Fostering Leadership for Social Change
Highlights of the Sessions.
Click here to read a brief summary of the Spring Sessions (below).
Quicklinks to Sessions documents and information
Highlights of the Sessions
Welcome and program. Nine Partnes Quarterly Meeting welcomed 158 Friends to Spring Sessions at Oakwood Friends School, including eight teens. We heard an inspiring messge from Shan Cretin, General Secretary of American Friends Service Committe, who spoke on Fostering Leadership for Social Change. Her talk focused on AFSC's programs nurturing youth leadership in locations around the world, including Guatamala City, Gaza, and cities in the US.
Solitary confinement—we approved a minute calling for Governor Cuomo to support legislation intended to reform the practice of solitary confinement.
Peace and Planet Mobilization. The gathered body endorsed the Peace and Planet Mobilization taking place April 24–26 in New York City to encourage renewal of the Nuclear Nonprolification Treaty.
White Privilege Conference. The gathered body approved joining the host planning team for the White Privilege Conference taking place in Philadelphia in the spring of 2016.
Young Adult Field Secretary report to the Shoemaker Fund. The Shoemaker Fund has supported the Young Adult Field Secretary position for the past four years. This is the report on that work.
Children and Youth Field Secretary. Friends heard of plans to establish and fund a Children and Youth Field Secretary position, working jointly with New England Yearly Meeting.
Faith and Practice. We heard first readings of proposed changes to two sections of Faith and Practice: the Care of Gifts and Recording Gifts in Ministry section and the Spiritual Care of Members section.
Resources for this Session